Lebanon news updates for Monday August 31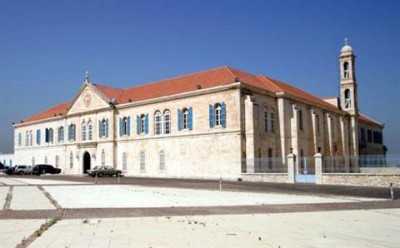 Here are the latest updates on current issues in Lebanon.
Christian summit
Bkirki decided to replace the Christian-Muslim spiritual summit which was scheduled to be held in Bkirki on Monday by a Christian summit only .
Reason for the change to be revealed later, NNA reported on Monday
Iran's Deputy FM postpones visit to Beirut
Iranian Deputy Foreign Minister Hossein Amir-Abdollahian postponed his visit to Lebanon which was scheduled for today (Monday), NNA reported
Dialogue talks
-Several Lebanese leaders welcomed Speaker Nabih Berri's initiative for dialogue
-Future Parliamentary bloc MP, Atef Majdalani, on Monday welcomed Speaker Nabih Berri's dialogue initiative.
"Any form of dialogue is welcome, as our problems could in no way be resolved outside the confines of such dialogue," he told the Voice of Lebanon radio station, NNA reported.
-Hezbollah announced its "complete support" for Speaker Nabih Berri's initiative to launch dialogue.
– Sources close to Prime Minister Tammam Salam told al-Joumhouria daily published on Monday that he welcomes any initiative which takes the country out of paralysis.
-PSP chief MP Walid Jumblatt also said on Monday that "any initiative for dialogue is welcomed."
– Former PM Saad Hariri was the first to welcome the initiative
– Labor Minister Sejaan Qazzi told As Safir newspaper that the Phalange Party will announce its stance on Monday.
– A source from the Lebanese Forces told An Nahar that the LF will study Berri's proposal. But the source expressed fear that the agenda would prolong the presidential deadlock for having too many items.
"The absolute priority should be the presidential file," said the source, warning that "previous all-party talks have not led to positive results."
FPM
FPM's youth department has called for gathering Wednesday at 5:00 pm outside the Mirna Chalouhi Center to stage a motorized protest, LBCI reported
Smuggled medicine
Health Minister Wael Abu Faour urged Interior Minister Nuhad Mashnouq to shut down non-pharmaceutical shops that sell smuggled medicine, referring the case to the General Prosecution.