Hariri accuses Hezbollah chief of fabricating lies to justify incitement against rivals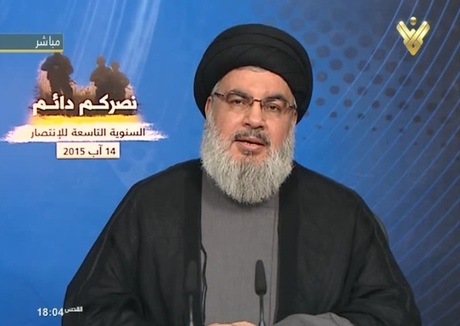 In a televised address marking the end of the 2006 war, Hezbollah chief Hassan Nasrallah Friday warned against attempts to isolate the Free Patriotic Movement leader MP Michel Aoun and hinted that Hezbollah could join the FPM's anti-government street protests if Aoun's rivals continue to ignore his demands for partnership in the government's decision-making process.
"There is a large segment of Christians who feel isolation, exclusion and injustice. I mean the Change and Reform bloc and the FPM and their supporters. There is talk about breaking and isolating Gen. Michel Aoun," Nasrallah said in his speech marking the 33 day war with Israel.
Nasrallah was addressing hundreds of Hezbollah's supporters gathered at a square constructed by the party to mark the occasion in Wadi Hujair in south Lebanon.
He renewed his call on the Future Movement to enter into a dialogue with Aoun to find solutions to the divisive issues threatening to cripple the government's work – security and military appointments and the Cabinet's decision-making system.
"Today … I want to reaffirm that here in Lebanon, we do not accept that any of our allies are excluded or broken, especially those who stood beside us in the [2006] July war and tied their necks, their fates and their blood to ours," Nasrallah said in a possible reference to FPM.
He said his backing for Aoun was not merely political, but also involved a "moral and humanitarian" dimension, demanding respect for FPM in government. "You can't break Aoun and you can't isolate him," Nasrallah warned the government. "We are committed to this position."
He emphasized that Aoun was "a compulsory passage" for the presidential election and the resumption of Cabinet's work, warning that state institutions could not function if the FPM leader was excluded.
FPM supporters took to the streets Wednesday to protest the defense minister's extension of the terms of the Army's top brass and the alleged marginalization of Christian rights in the public administration.
Aoun has been warning for months against the extension of their terms, describing the moves as illegal and unconstitutional.
"Those who think of breaking or isolating [Aoun], do they have guarantees that [FPM supporters] will remain alone in the street? Do they have guarantees that many [of the FPM's] allies will not join the street at any time?" Nasrallah said. "I have said before that our options are on the table to help and stand beside our allies, any allies who have legitimate demands."
Nasrallah urged rival factions to return to dialogue, and called on the Lebanese to stop talking about coexistence, but instead to start working toward achieving it.
"Dialogue is the road leading to partnership. Partnership is the road leading to state building," he said. He added that persisting in ignoring Aoun's demands for partnership would take the country into a state of loss and ruins.
Hariri accuses Nasrallah of fabricating lies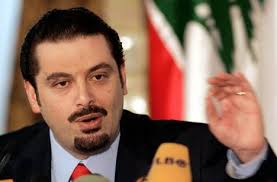 Nasrallah's remarks were reprimanded by former Prime Minister Saad Hariri, who denied that the Future Movement was seeking to "isolate" and "break" Aoun, and instead accused Hezbollah of fabricating the "lie" to justify incitement against its opponents.
"There is an insistence on holding the Future Movement responsible for a crisis that Hezbollah created and continues to create " Hariri said on his Twitter account shortly after Nasrallah ended his speech.
"They are inventing the notion that there is a faction that wants to isolate and break Gen. Aoun. They fabricated the lie, believed it and turned it into a door for incitement against the Future Movement," he said.
"The Future Movement has been entrusted with preserving stability and national unity. It never was and will never be a tool for breaking its partners in the nation," he said. "Those who want to dress us with their garments will not succeed in this mission."
Responding to Nasrallah's call for partnership in the government, Hariri said that "true partnership" could not be achieved when a political group [Hezbollah] departs from national consensus and insists on dragging Lebanon into neighboring civil wars, in a clear reference to Hezbollah's role in Syria
"True partnership doesn't equate to fueling incitement against an essential party in the national equation," he said. In his speech, Nasrallah, referring to the 14-month presidential deadlock and the Cabinet paralysis, said: "Lebanon is facing real crises with the absence of a president and a Cabinet that meets but is unable to make decisions. We call for finding solutions to all our crises."
Tsunami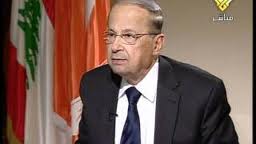 In an interview with Hezbollah's Al-Manar TV Friday night Aoun warned of what he termed as a "tsunami" of protests if this demand for partnership was not met. He accused his political opponents of seeking to eliminate him politically.
"The Future Movement does not recognize the other [side] and rejects it. It [Future Movement] is pushing me to extremism," Aoun said , adding "there will be a tsunami if the demands are not met … Our protests are peaceful. But if they continued to blackmail us, we will act accordingly."
He accused the Future Movement of reneging on its promises during its dialogue with the FPM.
"Targeting us has not stopped. Since the first government [in 2005], they have deprived us of sovereign ministries even though we are the largest Christian bloc. They have also excluded every name we proposed for appointments," Aoun said.
Asked about the chances of resuming the FPM's dialogue with the Future Movement, he said: "This requires that they [Future] respect the ethics of agreements and they do not renege on them."