Donald Trump the main attraction at first GOP debate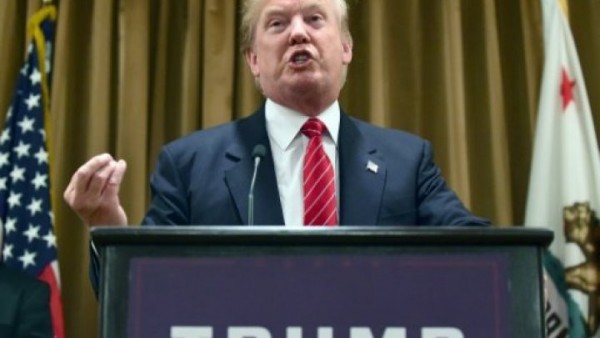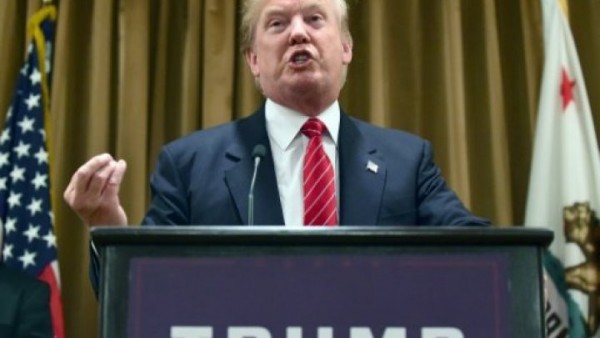 The Republicans set in motion a key ritual of the American political process Thursday, with billionaire businessman Donald Trump using the opening moments of the party's first debate by refusing to rule out running as an independent.
At centre stage, the Republican frontrunner was the only one of 10 candidates to raise his hand when the Fox News hosts asked if anyone onstage would not pledge to support the eventual party nominee.
"I will not make the pledge at this time," Trump said.
That enraged Kentucky Sen. Rand Paul, who said Trump was "already hedging his bets because he's used to buying politicians."
Trump had already loomed over the events Thursday night. During an earlier event for candidates relegated to a discussion outside of prime time, Trump took shots for his past positions in favor of universal health care and abortion rights.
Trump remains a longshot candidate to replace President Barack Obama, but the brash real estate mogul and reality television star took centre stage in Cleveland, Ohio, as top performer in several recent national polls.
Only 10 candidates were invited to participate in the main event, with the remaining seven relegated to a pre-debate forum.
It's a key test for Trump, whose unpredictable style and unformed policy positions mean he doesn't fit neatly into any single wing of the Republican Party.
That appears to be a draw to some Republicans frustrated with Washington and career politicians, but others fear his eccentricities and outlandish comments —whether about Mexican immigrants being "criminals" and "rapists" or his questioning of the war record of Sen. John McCain — will taint the American public's view of the party.
As in the 2012 Republican primaries, the party faces a tug of war between those eager for a candidate with broad general election appeal and those who think the key to winning is nominating a fiery conservative.
Four years ago, the establishment favoured Mitt Romney, but he struggled to gain the support of conservatives who dominate the state-by-state primary contests that choose the party candidate.
Standing to Trump's left on the debate stage Thursday night was former Florida Gov. Jeb Bush, a favourite of the wealthy donors and business leaders that populate the establishment wing of the Republican Party. But Bush, the son and brother of two former U.S. presidents, has struggled to separate himself from the rest of the field and he faces questions about whether his nomination would mark a return to the past.
To Trump's right was Wisconsin Gov. Scott Walker, whose victories over labour unions in his home state created his national profile.
Florida Sen. Marco Rubio, the youngest candidate in the field at age 44, was trying to carve out a niche as a foreign policy expert, but has struggled to break through this summer — particularly since Trump's surge.
The remaining seven candidates who didn't make the cut for Thursday night's main debate were relegated to a pre-debate forum, a low-key event in a largely empty arena, where candidates avoided debating each other and largely stuck to scripted responses on domestic and foreign policy.
Former Texas Gov. Rick Perry and businesswoman Carly Fiorina opened the early event with biting criticisms of Trump.
Perry — whose failed 2012 White House campaign was damaged by an embarrassing debate stumble — accused Trump of using "his celebrity rather than his conservatism" to fuel his run for president.
Fiorina, the only woman in the Republican field, said Trump had tapped into Americans' anger with Washington, but she challenged the businessman as lacking policy positions. "What are the principles by which he would govern?" she asked.
While the candidates pitched their visions for the Republican Party's future, they also were making the case that they would present the strongest general election challenge to Hillary Rodham Clinton, the front-runner for the Democratic nomination.
Clinton was scheduled to be travelling during the debate and didn't plan to make a statement afterward. Her campaign was pre-emptively making the case that there was little difference between Trump's "outrageous" positions and the rest of the field.
Thursday's debate is the first of six Republican Party-sanctioned debates scheduled before primary voting begins in February. Fox News, the host of the event, used five national polls to determine which 10 candidates would be on the stage.
The Democratic National Committee, meanwhile, released plans for its presidential debates Thursday, announcing the first of six will be held Oct. 13 in Nevada.
Debate Moderator
Trump feels that he received much tougher questions than his rival candidates in the first GOP debate and said Fox News host Megyn Kelly "behaved very badly" as moderator.
"The questions to me I think were much tougher than the questions to anybody else," Trump told reporters Thursday in the spin room after the Fox News debate in Cleveland, Ohio.
"The questions to me were not nice, I didn't think they were appropriate and I thought Megyn [Kelly] – I think Megyn behaved very badly personally," he added.
A question from Kelly about Trump's disparaging remarks about TV personality Rosie O'Donnell and other women that seemed to most irritate Trump.
"I thought it was an unfair question, they didn't ask those questions of anybody else," Trump said.
FRANCE24/AP/ NBC