Lebanon receives another shipment of U.S. arms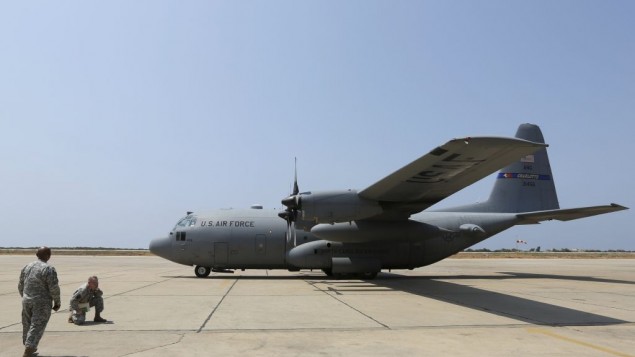 The United States delivered another batch  of heavy  weapons to the Lebanese army as part of the program aimed at assisting the military to confront terrorist organizations, a high-ranking military official said.
The official, who was not identified, said that the delivery of the new batch of heavy weapons is a sign that "Washington has confidence in the capabilities of the military institution and its performance after its success in the battles and the operations it carried out lately."
"The army was recently able to impose security, pursue terrorist groups and paralyze their movements," the official told al-Joumhouria newspaper published Thursday.
"We no longer hear of the movement of terrorist groups or acts that tamper with national security," he said.
In late May, the U.S. delivered over 200 TOW-II Missiles and dozens of launchers to the Lebanese army.
The assistance was valued at over $10 million and jointly funded by the U.S. and Saudi Arabia.
Since August 2014, America has provided the Lebanese army with $83 million of weapons and ammunition.
Ambassador David Hale said following talks with Prime Minister Tammam Salam last week that the U.S. will continue to be the Lebanese army's steadfast and foremost security partner.
Hale said on June 16  that the Lebanese Army and state security institutions  were the only legitimate protectors of Lebanon against extremism.
Hale urged the Lebanese during a reception  marking US independence to remain committed to their state institutions, "which are so much stronger than the false ideology of extremism," and to stand by their Army and security services.
"Those institutions, after all, alone have the legitimate role of defending the state and its borders, and are accountable to all the Lebanese people," Hale stressed
Since 2006, Washington has provided more than $1 billion in security assistance and critical training, Hale  said.
In addition, the U.S. gave $70 million this past year to deliver clean water and support high-quality education, and almost $800 million was earmarked since 2012 to help Lebanon and local communities cope with the burden of Syrian refugees. "These are just a few examples of how my government supports Lebanon at a time of stress," Hale added