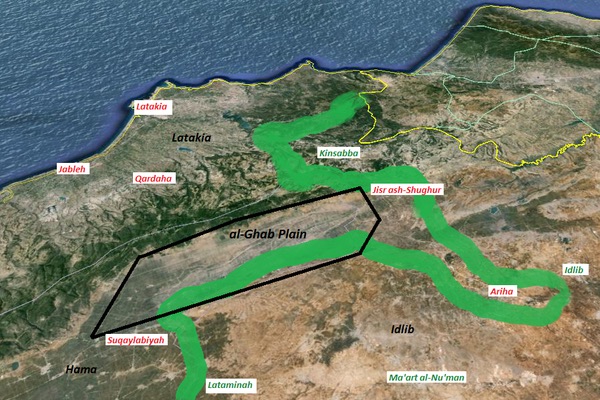 Insurgents have launched a major offensive on government-held areas in northwestern Syria in a bid to advance toward a coastal region vital to President Bashar al-Assad's control of the west, a monitoring group and activists said on Tuesday.
A Syrian military source described the attack as large and widespread. The insurgents are trying to drive into the Sahl al-Ghab plain, an area crucial to the defense of the coastal mountains that are the heartland of Assad's Alawite sect.
Supporters of an insurgent alliance fighting in the area, the "Army of Conquest," said the rebels had seized a power station in the area and listed a total of 16 places captured from government forces in the offensive.
The coastal mountain range, which acts as a buffer for government-held cities such as Latakia, is west of Sahl al-Ghab.
The Syrian Observatory for Human Rights, a UK-based group that reports on the war using sources on the ground, said insurgents including the al Qaeda-linked Nusra Front captured government-held positions outside the town of Jisr al-Shughour and pushed into the northern tip of the plain overnight.
The insurgents fighting against government forces also included the Islamist Ahrar al-Sham faction and groups including Chechen and central Asian fighters, the Observatory said.
Rami Abdulrahman, who runs the Observatory, said government forces had launched a counter attack and had recovered some lost ground in Sahl al-Ghab.
The military source said: "The battles are ongoing in that area between the army and the militant attackers, the terrorists."
Insurgents including the Nusra Front captured Jisr al-Shughour in May, in a wider offensive that drove government forces from nearly all the northwestern province of Idlib.
The military has concentrated on defending Syria's west, a tactic Assad alluded to on Sunday when he said the army had been forced to give up some areas in order to hold onto more important ones during the four-year conflict.
Newsweek