Lebanon's LBC TV correspondent killed in Syria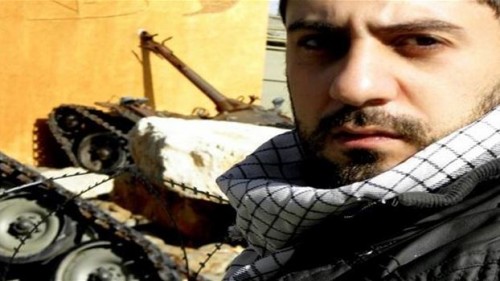 A leading Lebanese TV station says its correspondent in Syria was killed while covering fighting in the capital, Damascus.
LBC TV reports that Syrian citizen Thaer Ajlani died Monday while covering the battles in the tense Damascus neighborhood of Jobar, which witnesses near-daily fighting.
Syria's state news agency and the Britain-based Syrian Observatory for Human Rights say Ajlani also worked for the Damascus-based Sham FM radio station.
The Observatory says the area saw intense fighting Monday.
Syria has become the world's most dangerous assignment for reporters. Before Ajlani's death, the New York-based Committee to Protect Journalists said at least 84 journalists have been killed since the fighting began in 2011. Among those killed are award-winning French TV reporter Gilles Jacquier and Britain's Sunday Times correspondent Marie Colvin.
Here is a recent video report by Ajlani

Associated Press