Saudi FM accuses Iran of threatening neighbors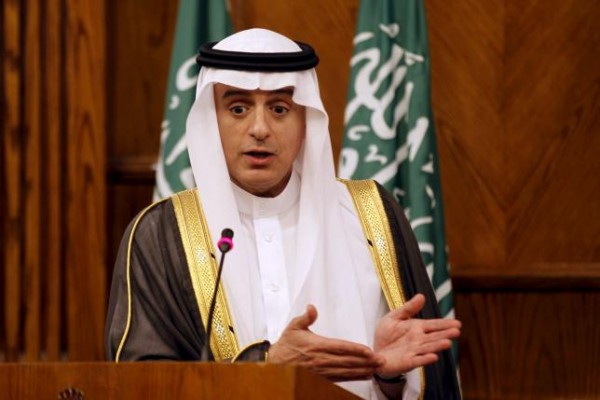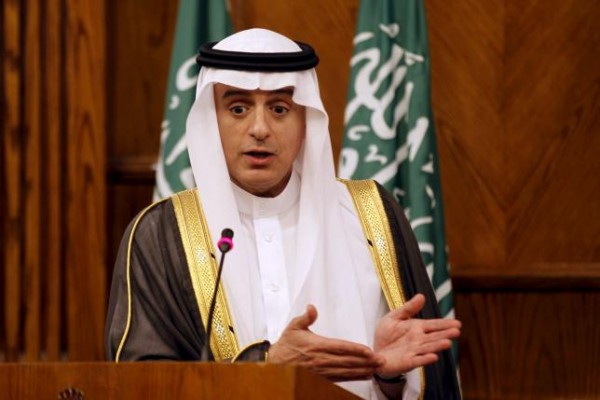 Saudi Foreign Minister Adel al-Jubeir on Monday accused Iran of making threats against Riyadh's ally, Bahrain, which he said showed that the Islamic republic was harboring hostile designs against its Middle Eastern neighbors.
Speaking at a joint news conference with visiting European Union foreign policy chief Federica Mogherini, Jubeir said Saudi Arabia had raised the issue with her.
He said the comments showed that Tehran was intervening in its neighbors' internal affairs.
"It does not represent the desire of a state for good neighborly relations but that of a state which has aspirations in the region and which carried out hostile act like this," he added.
Jubeir did not clarify who made the comments or when, but he said they could be linked to the terms of the agreement with world powers on its nuclear program or to setbacks suffered by Iran's Houthi allies in Yemen and President Bashar al-Assad's forces in Syria.
"I don't know, but we reject their comments and reject the hostility they show towards the Kingdom of Saudi Arabia and the countries of the region," he said.
Bahrain on Saturday said it had foiled an arms smuggling plot by two Bahrainis with ties to Iran and recalled its ambassador to Tehran for consultations after what it said were repeated hostile Iranian statements.
Relations between regional Sunni powerhouse Saudi Arabia and Shi'ite Muslim rival Iran have long been sour, with Riyadh accusing Tehran of trying to expand its influence to its Arab neighbors and allies.
Western-allied Saudi Arabia, the world's top oil exporter, is currently leading an Arab coalition in a campaign against the Houthis in Yemen.
Gulf Arab states are concerned that the nuclear accord will hasten a rapprochement between Tehran and Washington that could embolden Iran to increase support for paramilitary groups across the Middle East.
Mogherini was due to travel to Tehran on Tuesday, where she will meet Iranian Foreign Minister Mohammed Javad Zarif and other senior officials.