2 Turkish soldiers killed, 4 injured in southeast blast: army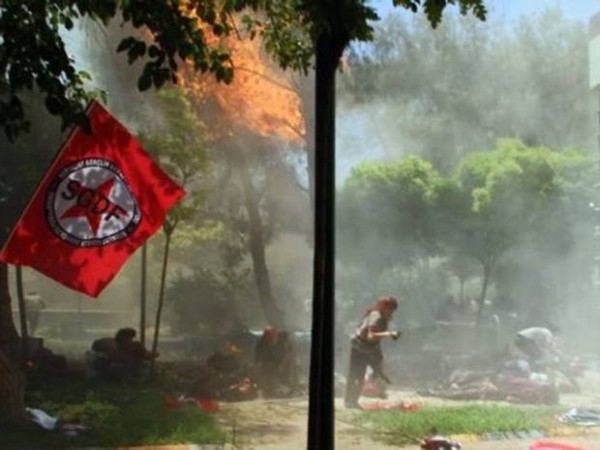 Two Turkish soldiers were killed and four were in injured by a car bomb and homemade explosives near the southeastern city of Diyarbakir overnight, the military said on Sunday.
The military blamed Kurdish militants for the attack and said operations in area the were ongoing.
The blast appears to be the latest attack by the outlawed Kurdistan Workers Party (PKK) in response to Ankara's crackdown on Kurdish militants this week which was launched in tandem with strikes against Islamic State.
On Saturday, Turkish fighter jets and ground forces hit Islamic State militants in Syria and PKK camps in Iraq in a campaign Ankara said would help create a "safe zone" across swathes of northern Syria.
The strikes against the PKK have raised concerns about the future of the shaky Kurdish peace process, which was started in late 2012 but has stalled recently.
The United States condemns recent attacks by the PKK in Turkey, a senior U.S. diplomat said on Twitter, adding there was "no connection" between Turkey's strikes against the PKK and a deal to intensify the fight against Islamic State.
"There is no connection between these air strikes against PKK and recent understandings to intensify U.S.-Turkey cooperation against ISIL," Brett McGurk, the deputy special presidential envoy for the coalition to counter Islamic State, said on Twitter.
REUTERS