Shouf residents block roads, protest garbage transfer to province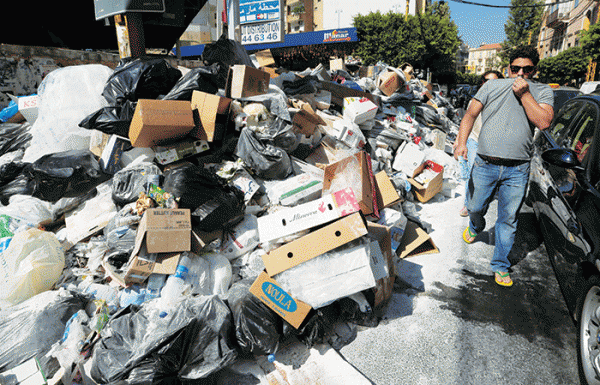 Residents of the Chouf district  of Iqlim al-Kharroub south of Beirut blocked the highway early Sunday in protest against  a decision to transfer the garbage that has been accumulating over the last week, to their province,  National News Agency reported on Sunday.
The residents gathered on the coastal highway in the town of Jiyyeh at the junction of Barja to block the road.
Some youth have also blocked the road leading to the Siblin Cement Factory fearing that dump trucks might take the garbage to that destination, NNA added.
The Lebanese Broadcasting Corporation later reported  that the residents erected tents in the middle of the Jiyyeh highway.
Beirut and the Mount Lebanon area were plunged in a waste disposal crisis following last week's closure of the Naameh landfill without finding an alternative.
Garbage has been piling on the streets of the capital and Mount Lebanon after dumpsters overflowed with tons of trash.
Some people have resorted to burning the waste to tackle the problem amid the government's ongoing failure to find a solution to the crisis.