West rejects Iran's demands end to U.N. missile sanctions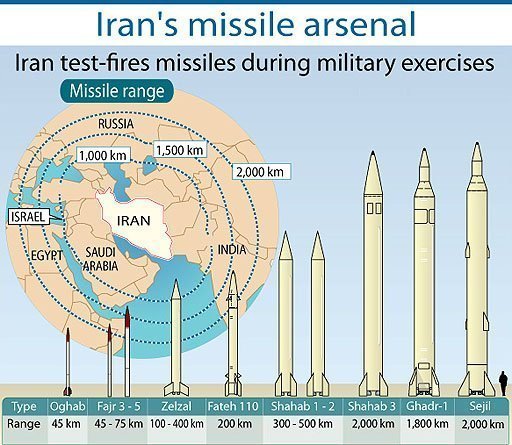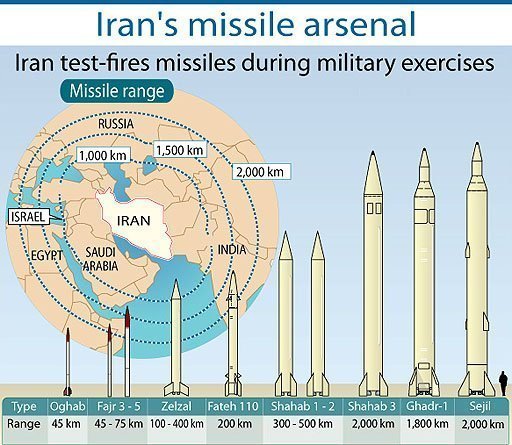 A dispute over U.N. sanctions on Iran's ballistic missile program and a broader arms embargo were among issues holding up a nuclear deal between Tehran and six world powers on Monday, the day before their latest self-imposed deadline.
"The Iranians want the ballistic missile sanctions lifted. They say there is no reason to connect it with the nuclear issue, a view that is difficult to accept," one Western official told Reuters. "There's no appetite for that on our part."
Iranian and other Western officials confirmed this view. The foreign ministers of the six powers – Britain, China, France, Germany, Russia and the United States – met on Monday with Iranian Foreign Minister Mohamed Javad Zarif – and were expected to meet again soon – to try to strike a deal by Tuesday night.
"The Western side insists that not only should it (Iran's ballistic missile program) remain under sanctions, but that Iran should suspend its program as well," an Iranian official said.
"But Iran is insisting on its rights and says all the sanctions, including on the ballistic missiles, should be lifted when the U.N. sanctions are lifted."
Separately, a senior Iranian official told reporters in Vienna on condition of anonymity that Tehran wanted a United Nations arms embargo terminated as well. A senior Western diplomat said a removal was "out of the question".
The deal under discussion is aimed at curbing Tehran's most sensitive nuclear work for a decade or more, in exchange for relief from sanctions that have slashed Iran's oil exports and crippled its economy.
The United States and its allies fear Iran is using its civilian nuclear program as a cover to develop a nuclear weapons capability. Iran says its program is peaceful.
An agreement would be the most important milestone in decades towards easing hostility between the United States and Iran, enemies since Iranian revolutionaries captured 52 hostages in the U.S. embassy in Tehran in 1979.
An Iranian official told the semi-official Tasnim news agency that the talks could continue until July 9, echoing some Western diplomats. A White House spokesman in Washington said it was "certainly possible" the deadline could slip.
A deal could reduce the chance of any military strike against Iran's nuclear facilities, something Washington has refused to rule out, and the possibility of a wider war in the Middle East, where conflicts already rage in Iraq, Syria and Yemen.
"FAKE STATE"
Iranian leaders have warned that Iran would respond to any attack by targeting U.S. interests and Israel.
"Israel is a fake temporary state. It's a foreign object in the body of a nation and it will be erased soon," the state news agency IRNA quoted former president Akbar Hashemi Rafsanjani as saying.
Iran refuses to recognize Israel, which is widely believed to be the Middle East's only nuclear power and has repeatedly described Iran's nuclear program as a threat to its existence.
Israeli Prime Minister Benjamin Netanyahu said the deal would "pave Iran's path to a nuclear arsenal".
"It will give them a jackpot of hundreds of billions of dollars with which to continue to fund their aggression and terror – aggression in the region, terror throughout the world," he told reporters in Jerusalem.
If there is a nuclear deal, it will include a draft U.N. Security Council resolution that, once adopted, would terminate all U.N. nuclear-related sanctions while simultaneously re-imposing other existing restrictions on Iran.
The six powers argue that removing those measures could further destabilize the region.
"Intense work is going on to try and conclude by the deadline," a senior Western diplomat said, referring to Tuesday.
A German diplomat, however, said "failure is not ruled out." Iranian state news agency IRNA quoted an Iranian official saying that "serious differences" remained after the ministerial meeting.
U.S. President Barack Obama must submit the deal to Congress by July 9 in order to get an accelerated 30-day review. If it is submitted later, the Republican-led Congress would have 60 days to review it, providing more time for the deal to unravel.
In parallel with the powers' talks, delegates from the International Atomic Energy Agency (IAEA) were due to hold talks with Iranian officials in Tehran on Monday, following a visit from IAEA chief Yukiya Amano last week.
The powers want Iran to grant more access to IAEA inspectors and to answer its questions about previous nuclear work that may have had military purposes.
REUTERS