Poll: 4,600 Christian citizens to determine who should be Lebanon president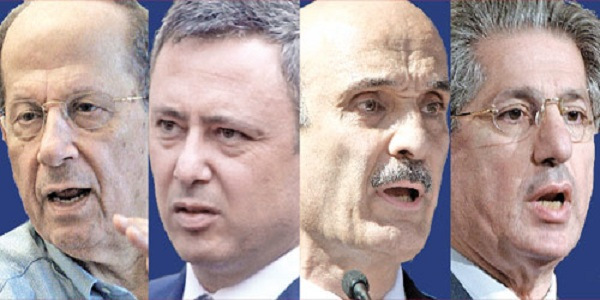 Statistics Lebanon has been appointed to create an opinion poll to determine which presidential candidate Lebanese Christians favor, the company confirmed Monday, according to Lebanese media reports
According to the report the polling involves 4,600 Christian citizens from different sects who will be chosen randomly, the reports said.
Statistics Lebanon would reportedly ask one question: "Who is your candidate for the presidency?"
Free Patriotic Movement leader Michel Aoun, the March 8 presidential candidate, had proposed carrying out the poll.
Aoun's March 14 rival, Lebanese Forces leader Samir Geagea, has supported the idea.
The Lebanese parliament failed on June 24 and for the 25th time in a row to elect a president to replace Michel Suleiman whose term ended on May 25.
As in the past sessions the parliament was unable to reach a quorum because the Iranian backed Hezbollah militant group and its ally Aoun's Change and Reform bloc MPs boycotted the sessions.
The poll idea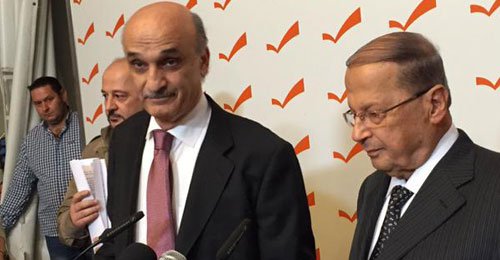 Talk of the idea first emerged during a May 15 press conference held by Aoun, who put forth a number of proposals to overcome the presidential vacuum. Amid the proposals was a general public opinion poll to identify the person with the greatest Christian popular support.
Two weeks later, on June 2 Geagea, visited Aoun at his residence, to announce the signing of a memorandum of intent between the two, culminating a series of indirect negotiations between them after a quarter century of hostility and enmity.
During his visit to Aoun, Geagea was asked his opinion concerning Aoun's proposals about the presidential vacuum. Geagea replied that he did not mind the holding of a Christian public opinion poll regarding that issue in particular. Thus, it seemed as if the two largest Christian factions were in agreement on the idea, giving the impression that the proposal was being seriously considered.
One of the individuals most involved in this effort is Lebanese parliamentarian and secretary general of Aoun's parliamentary bloc, Ibrahim Kanaan, who for months represented Aoun in negotiations with Geagea and subsequently drafted the memorandum announced by the two parties according to Al-Monitor .
Kanaan indicated that the idea was always on the table but not necessarily as a procedure that could lead to electing a president. However, Aoun made it part of his official proposals for reaching a solution, allowing for the convention that the Lebanese president must be a Maronite. Lebanon's first free fashion school.
Marada Movement leader MP Suleiman Franjieh also approved the idea but reportedly wanted several firms to carry out the poll.
But the Phalange party has expressed reservations about the whole idea.