Another Mughniyah to head up Hezbollah's forces in Golan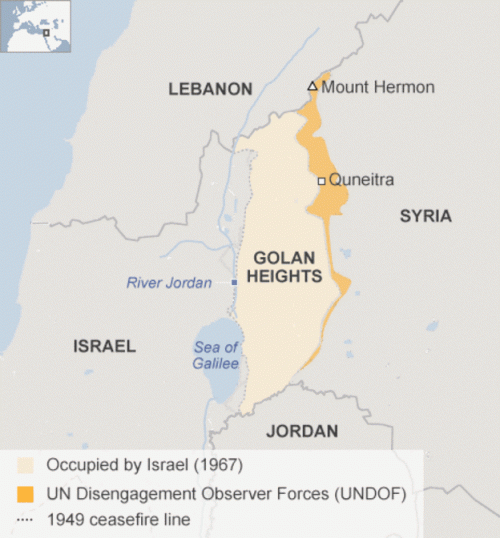 Hezbollah chief Hassan Nasrallah has appointed the young Mustafa Mughniyah (Mugniyeh) to take command of Hezbollah's forces on the Syrian side of the Golan Heights, according to Al-Watan news site.
But influential Hezbollah members have openly Nasrallah's decision to appoint Mughniyah as a commander on the Golan front. They reportedly feel that Mustafa has no experience, and since the Golan Heights is such a difficult and sensitive area, they are worried he will make serious mistakes to Hezbollah's detriment.
They are also upset that Nasrallah appears to be promoting members of the Mughniyah family at their expense.
Mustafa Mughniyah is the son of Imad Mughniyah – a major Hezbollah commander, who was assassinated in Syria in 2008, and the brother of Jihad Mughniyah who was killed in an airstrike in the Syrian Golan in 2015. Both assassinations were attributed to Israel, which denied being behind the killings.
The job involves both fighting to protect Syrian president Assad's regime, as well as setting up the the infrastructure with which to attack Israel.
Mustafa replaces his older brother, Jihad, who was killed on the Golan Heights, along with some Iranian generals, in a reported Israeli air strike in January of this year.