Palestinians submit first case material against Israel to ICC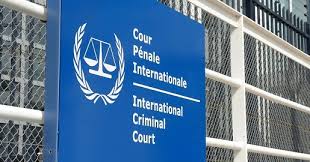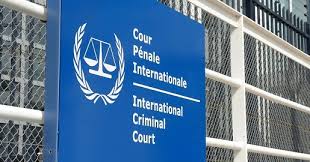 The Palestinian Authority made its first submission of evidence of alleged Israeli war crimes to the International Criminal Court on Thursday, trying to speed up an ICC inquiry into abuses committed during last year's Gaza conflict.
The move may leave Israel in a quandary since it must decide whether to cooperate with the ICC investigation or find itself isolated as one of a very few countries that have declined to work with its prosecutors.
Some $400 million in annual U.S. economic aid to the Palestinian Authority could also be jeopardized by the inquiry.
Israel denies allegations of war crimes by its forces during the 2014 Gaza war and accuses Islamist militants who control the Gaza Strip of atrocities in firing thousands of rockets at Israeli population centers.
Standing outside the ICC after meeting the court's chief prosecutor Fatou Bensouda, Palestinian Foreign Minister Riyad al-Maliki said he had submitted dossiers on the Gaza conflict, Israeli settlements on occupied land where Palestinians seek a state, and treatment of Palestinian prisoners held by Israel.
"Palestine is a test for the credibility of international mechanisms … a test the world cannot afford to fail. Palestine has decided to seek justice, not vengeance," Maliki said.
An Israeli Foreign Ministry spokesman said: "The Palestinian move is nothing more than an attempt to manipulate the ICC and we hope that the prosecutor will not fall into the trap."
A cease-fire in August ended 50 days of fighting between Gaza militants and Israel in which health officials said more than 2,100 Palestinians, mostly civilians, were killed. Israel put the number of its dead at 67 soldiers and six civilians.
U.N. investigators said on Monday that Israel and Palestinian militant groups committed grave abuses of international humanitarian law during the conflict that may amount to war crimes.
The Hague-based ICC, with no police force or enforcement powers of its own, is looking into alleged crimes by both sides of the conflict but cannot compel Israel to give it information.
PRELIMINARY ICC INQUIRY UNDERWAY
The Palestinian Authority, which exercises limited self-rule in parts of the West Bank, joined the court in April and Bensouda has opened a preliminary investigation related to Gaza.
But Israel has substantial leverage over the course of ICC inquiries since court investigators can access sites in Gaza generally only via Israel. Gaza's one border crossing with Egypt is largely closed for security reasons and Israel also controls all crossings into the West Bank.
Maliki said he had agreed with prosecutors on a date for them to visit Palestinian territories, but did not say when. "It depends on their ability to enter Palestinian territory without problems," he said. ICC prosecutors told Reuters earlier they aimed to make field trips to both the Palestinian and Israeli sides but had not yet sought formal Israeli permission.
Israel disputed the U.N. report on possible war crimes, saying its forces had upheld the "highest international standards". Gaza's dominant Hamas group ignored the accusations against it and called for prosecutions of Israeli leaders.
As a non-member of the ICC, Israel is under no obligation to cooperate, regardless of international pressure to do so. But a boycott of prosecutors could put Israel in awkward company.
Even Russia, a foe of the ICC, has met court prosecutors related to their inquiry into alleged crimes in Russia's 2008 war with Georgia and over the events leading up to the 2014 overthrow of Ukraine's pro-Russian president.
Israel has been an outspoken critic of the ICC, saying the Palestinian Authority is not a state and should never have been admitted as an ICC member.
The United States is not a member of the ICC, and many U.S. lawmakers have criticized the Palestinians' decision to join it as detrimental to hopes for peace with Israel. On Thursday, members of the U.S. Congress said the Palestinians' "misguided" action threatened U.S. aid.
"By formally submitting allegations against Israeli forces to the ICC chief prosecutor, President (Mahmoud) Abbas has triggered a provision in U.S. law that suspends all economic assistance to the PA," said U.S. Representative Nita Lowey, a senior member of the subcommittee that oversees foreign aid.
U.S. President Barack Obama's administration also said it opposes actions against Israel at the ICC as counterproductive. "We do not believe the Palestinians are eligible to accede to the Rome Statute and join the International Criminal Court," said Alistair Baskey, a spokesman for the White House National Security Council.
Israel also argues that the ICC inquiry will make it harder to reach a peace settlement with the Palestinians. Talks on a Palestinian state in territory Israel captured in a 1967 war collapsed last year and there is no prospect of reviving them.
REUTERS