Huge Syrian refugee influx to Lebanon expected when Assad regime falls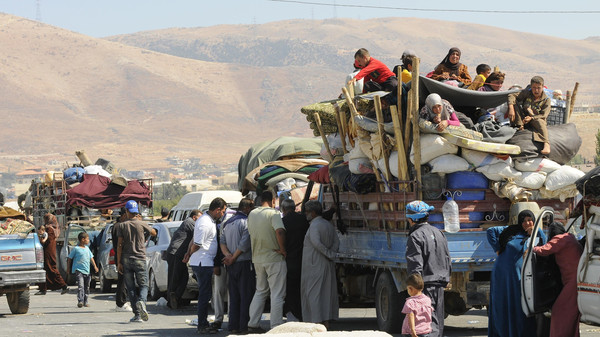 Lebanese officials have warned of a huge Syrian refugee influx to Lebanon if the rebels launch an attack on Damascus and the  regime of Syrian president Bashar al Assad falls   , An Nahar newspaper  reported on Friday.
The ministerial sources told An Nahar that if such an influx takes place, the displaced Syrians will include  Assad supporters from several    sects.
The flow of Syrian refugees into Lebanon dropped sharply earlier this year due to restrictions imposed by Lebanese authorities.
Although Lebanese border officials began informally restricting the entry of Syrians last October, Beirut officially imposed visa regulations in January on their neighbors.
An estimated 4 million people have fled Syria, with more than half of the country's population displaced.
Social Affairs Minister Rashid Derbas said last week that the number of refugees registered with the U.N. refugee agency UNHCR  in Lebanon  has reached approximately 1.2 million.
More Syrians have entered the country illegally and are not registered according to media reports.