Hezbollah's 'external security' branch remains listed as a terrorist group in Australia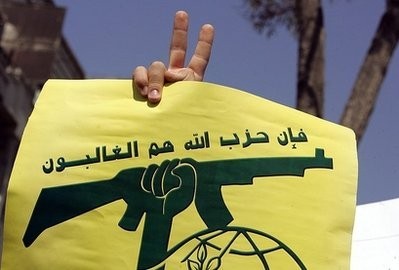 Hezbollah's secretive "external security" branch will remain listed as a terrorist organisation in Australia after security agency advice that the group is still involved in the "planning, coordination and execution of terrorist attacks".
The parliamentary joint committee on intelligence and security regularly reviews the organisations on the list, which Hezbollah's external security organisation (ESO) joined in 2003.
ESO operatives have been accused of several terrorist attacks against Jewish and Israeli targets, including the 1994 bombing of an Argentinian‑Israeli mutual association in Buenos Aires that killed 85.
Three years ago it was accused of blowing up an Israeli tourist bus in Burgas, Bulgaria, killing six. An Australian was among the Hezbollah agents suspected of involvement.
Unclassified advice from the Australian Security Intelligence Organisation (Asio) found there was "no indication" the branch's activities had changed since the last review in 2012.
Its founder, Imad Mughniyeh, was killed by a car bomb in Damascus in 2008, an attack widely attributed to the Israeli secret service.
Hezbollah, formed with Iranian support in southern Lebanon in 1982 after an Israeli invasion, has deep roots in Lebanese society and active political and social service branches.
Asio said the ESO was "very distinct" from these other branches, and given the "degree of legitimacy" Hezbollah enjoyed in Lebanon, it was important not to proscribe the entire organisation.
Hezbollah's place in western strategic calculations has been complicated more recently by its role fighting Islamic State in Syria.
An annual US security report in March excluded Hezbollah and Iran from a list of terrorism threats to US interests for the first time in years. This was seen as a sop to their cooperation against Isis and a sign of warming relations between Washington and Tehran.
However, both the US and Britain continue to list the ESO as a terrorist organisation.
The Guardian