Christian cleric rejects the federal system in Lebanon and region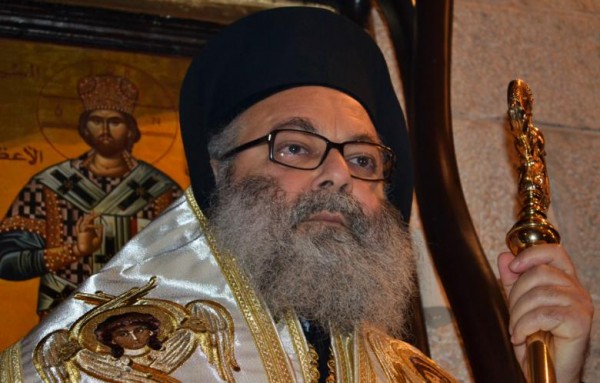 Greek Orthodox Patriarch of the Levant and Antioch Youhanna Yaziji voiced his rejection of a proposal to form a federation in Lebanon, according to a report by the al-Mustaqbal newspaper on Sunday.
"We cannot accept the establishment of a federation in Lebanon or any other Arab country." He said
"We also reject the formation of a Sunni, Shiite, or Christian state," he added
"Such proposal do not solve any problems," he explained.
"We seek the establishment of a united state for all," Yaziji stressed .
"We are committed to the principles of coexistence between Muslims and Christians and on finding peaceful and political solutions to problems," he added.
His comments come after Free Patriotic Movement leader MP Michel Aoun warned on Saturday:
"We may be forced to evolve the system … we should either elect a strong Christian president or be faced with a federal system."
Aoun had previously proposed that a new president be elected directly by the people as a solution to end the deadlock.
Earlier this month the Lebanese parliament failed for the 24th time in a row to elect a president to replace Michel Suleiman whose term ended on May 25.
As in the past sessions the parliament was unable to reach a quorum because the Iranian- backed Hezbollah militant group and its ally Aoun's Change and Reform bloc MPs boycotted the sessions.
Lebanese Forces chief Samir Geagea who was the first to announce his presidential candidacy blamed Hezbollah for the vacuum at the country's top Christian post, saying the party has been insisting on backing a single candidate, in reference to Aoun, and not making compromises.
According to media reports Lebanon will not get a president before Iran gets its nuclear deal from the west in June . The reports indicate that Hezbollah is awaiting a green light from its backer Iran before it sends its MPS to the parliament .
The reports stressed that Iran is using Hezbollah and Lebanon's election to put pressure on the west to secure a favorable deal.