No Lebanon cabinet meetings in Ramadan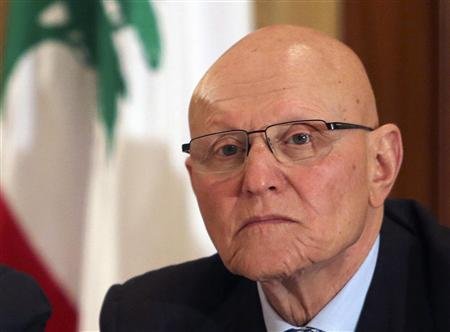 The Lebanese cabinet will not be holding any sessions during the holy month of Ramadan on hopes that they would resume after Eid al-Fitr, al-Joumhouria daily reported on Saturday without disclosing the names of its sources .
The unnamed sources told the paper on condition of anonymity that Prime Minister Tammam Salam has traveled on Friday afternoon on a private visit, without disclosing his final destination
Salam suspended cabinet sessions last week over a dispute on the appointment of high-ranking military and security officials.
He has been procrastinating on calling for a session to avoid a bigger dispute.
Free Patriotic Movement ministers haven't also backed down on their demands.
They have warned that they would boycott any session whose agenda is not topped by the appointment of the high-ranking officers.
Rifi urges Salam to convence cabinet
Justice Minister Ashraf Rifi called Saturday on Salam to convene a Cabinet session as soon as possible.
"We address Prime Minister Salam, with utmost love and respect, and call on him to hold a Cabinet session as soon as possible," Rifi said in a news conference from his house in the northern city of Tripoli. "We are confident that he (Salam) will make a historical decision and defend the state from the attempts to undermine it."
Rifi, a key member of The Future Movement said the "obstruction" of Cabinet sessions by the Free Patriotic Movement and Hezbollah is "as dangerous of an adventure as Hezbollah's participation in the Syrian war."
He said the paralysis in Cabinet, coupled with presidential vacuum and absence of legislative action, would push Lebanon into "a state of clinical death."
Addrssing Hezbollah's involvement in Syria Rifi said:
"Hezbollah has to take a decision regarding its involvement in Syria's war. It is the Lebanese army's duty to protect Lebanon's border."
He also called for Lebanese – Lebanese dialogue to end the presidential impasse
"We urge the need to hold Lebanese-Lebanese dialogue to end the presidential vacuum." He said