Egyptian President: "Be ready for the fall of Assad"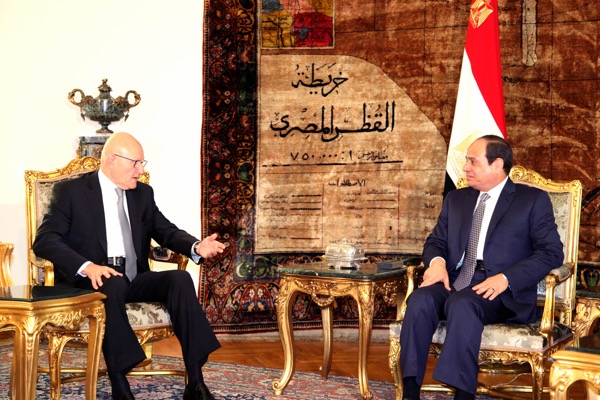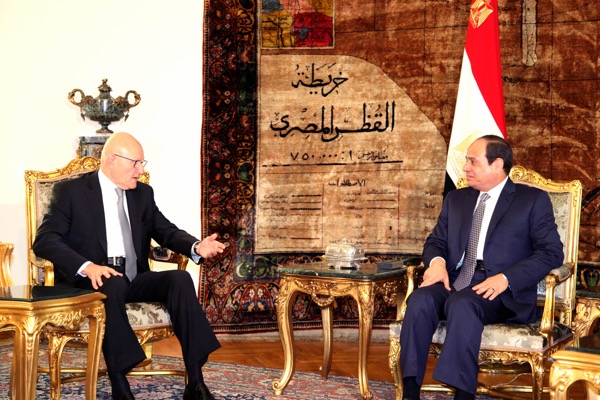 Beirut, Lebanon- Egyptian President Abdel Fattah el-Sisi told a visiting Lebanese delegation this week that the Assad regime may soon tumble under the weight of a strengthening Sunni rebellion, a Lebanese paper has reported.
"Be ready for the fall of Assad," Sisi told one of the members of the delegation, according to the Al-Mustaqbal newspaper.
Sisi warned "of dramatic developments that could suddenly hit Syria" following the fall of Assad, and stressed that his loyalists are in "bad shape" in the face of multiple insurgent movements vying to take over.
"Lebanon should endeavor to fortify itself and start anticipating how it would deal with" the fall of Assad, Sisi said, according to the paper.
Lebanese Prime Minister Tammam Salam, a Sunni, arrived with a delegation in Egypt this week to talk about the ongoing conflict in Syria and helping Lebanon cope with its repercussions, particularly the presence of more than a million Syrian refugees, the state-run National News Agency reported, according to a National News Agency report. Sisi asserted his position that the Syrian Civil War should end with a diplomatic, political solution, according to the report.
NNA added that the talks also touched on the Lebanese presidential election crisis, with Sisi restating the Egyptian position that calls for the election of a president as soon as possible to achieve stability in Lebanon.
Salam and Sisi also discussed the issue of terrorism. The Egyptian president stressed the need for supporting Lebanon and its army in its war against terrorism and reiterated Cairo's position, which called for forging an Arab strategy to fight terror and halt arms supplies and money to terrorist organizations, the NNA said.
"The issue of terrorism is our main concern. We are working on a long-term objective to encourage moderation in our peoples, our faith and our actions in order to be able to fight extremism and terrorism," Salam said. He added that he discussed with his Egyptian counterpart cooperation between the two countries in tourism, agriculture and energy.