Lebanon FM calls for refugee camps inside Syria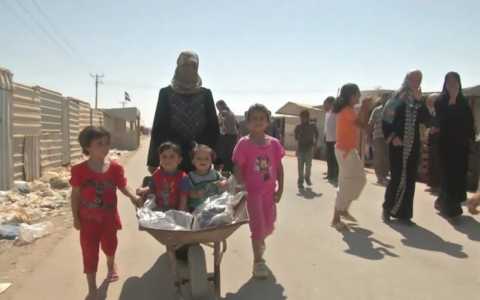 Lebanese Foreign Minister Gebran Bassil warned on Friday that Cabinet's official refugee policy was insufficient to reduce the high number of refugees in the country and stressed that Lebanon should encourage the resettlement of Syrian refugees in camps inside Syria.
Bassil made the comments during a meeting with a delegation of former MPs headed by Michel Maalouli, a former deputy speaker, who gave the minister the delegation's proposal to relocate refugees into camps inside Syrian territory.
According to a statement by the ministry , Bassil explained that relocating the refugees would require coordination with the Syrian authorities, an action rejected by the Cabinet's March 14 ministers.
He went on to say that the Cabinet's refugee policy contained "some acceptable measures, but not enough to significantly reduce the number of Syrian refugees."
To achieve a notable reduction in the numbers of Syrian refugees would require "hard choices" Bassil said.
Lebanon, whose own population is estimated at around 4 million, hosts approximately 1.5 million refugees, who have fled the ongoing civil war in neighboring Syria.
After the meeting, Maalouli warned that the Syrian refugee crisis was "threatening Lebanon's existence."
"The wars that went on in Lebanon for years would not have happened if not for the presence of Palestinian refugees".
The number of Palestinian Refugees in lebanon is around 500,000