Putin, Erdogan Hold Talks In Azerbaijan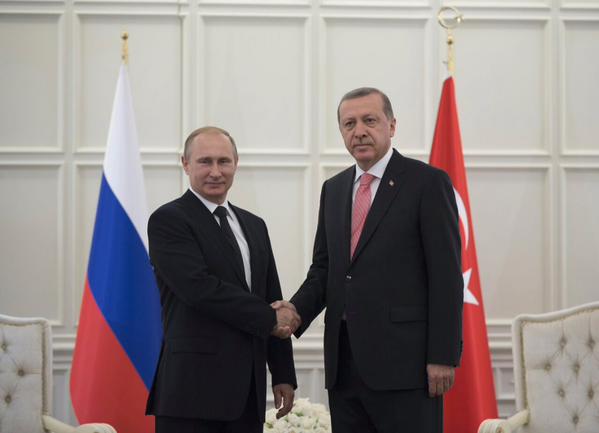 Russian President Vladimir Putin held talks on June 13 with his Turkish counterpart, Recep Tayyip Erdogan, on the sidelines of the inaugural European Games in Baku.
A Kremlin spokesman, Dmitry Peskov, said the closed-door meeting touched on a proposed Black Sea gas pipeline from Russian to Turkey, the possible construction of a Turkish nuclear power plant at Akkuyu, and the situation in Ukraine.
Speaking ahead of their meeting, the two presidents commented on the absence of European leaders at the inaugural European Games, which opened on June 12 amid criticism of Azerbaijan's human rights record.
"Turkey, a candidate for EU entry, represented the whole European Union," Putin said in televised comments.
Putin was accompanied on the visit by Russian Foreign Minister Sergei Lavrov, as well as senior energy officials and executives.
RFERL