Calls for arming Syria's Druze after al Qaeda massacred dozens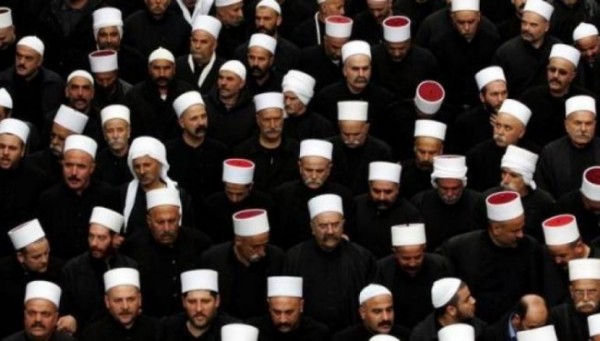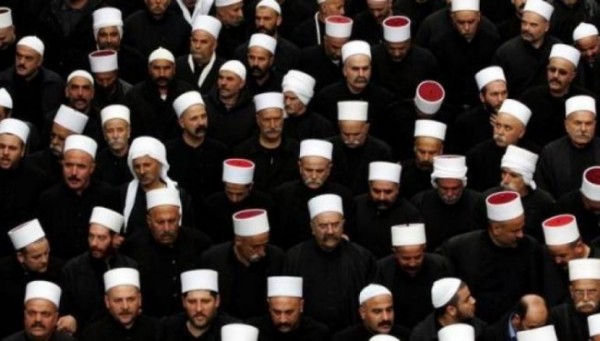 Fighters from Syria's al Qaeda branch, the Nusra Front, have killed dozens of Druze villagers, raising fear for one of Syria's minorities as insurgents including Sunni Islamists gain ground against President Bashar al-Assad.
Druze in Lebanon and Israel have made separate appeals for their Syrian kin to be armed to defend themselves from groups such as Nusra and the more powerful Islamic State, which has persecuted both minorities and fellow Sunnis.
The Druze faith, related to Islam, Christianity and Judaism, is practiced by around 1.5 million people, mostly in Syria, Lebanon and Israel. It is viewed as heretical by the puritanical school of Sunni Islam espoused by al Qaeda and by Islamic State, whose attempts to advance toward a Druze area of southern Syria have added to concerns.
The shooting in the northwest occurred in the village of Qalb Loze in Idlib province, where the Nusra Front is part of an insurgent alliance that has seized wide areas from government control since March.
The killings spiraled from a confrontation that began when Nusra Front members tried to confiscate the house of a villager who fought alongside government forces, the Syrian Observatory for Human Rights reported.
The dead included elderly people and at least one child, the UK-based Observatory said. A member of the Nusra Front was also killed when villagers managed to seize a weapon from a fighter.
An account of the incident attributed to a Nusra Front fighter and published on a Twitter account used by its supporters blamed a villager who refused to relinquish the house to someone "in need". It gave no casualty toll.
Syria's state-run news agency SANA described it as a massacre. A Lebanese Druze spiritual leader condemned the shooting and warned against a slide into the "furnace of lethal strife".
DRAWN DEEPER
An advance of Islamist fighters toward the Druze heartland of Sweida raises the prospect of another group being drawn deeper into a four-year-old civil war that has killed around a quarter of a million people and made 8 million homeless.
The Druze spiritual leader in Syria issued a statement on Tuesday calling on everyone who could bear arms to join the government army, saying their service would be restricted to Sweida province which was threatened by "impending danger". The statement was posted on Facebook by pro-government activists.
Assad, himself a member of a minority sect, the Alawites, has enjoyed support from many Druze in his fight against an insurgency whose two most powerful groups are Sunni Islamists, Islamic State and Nusra.
In an interview with Al Jazeera news channel last month, the Nusra Front leader said Alawites must change their beliefs and renounce Assad if they wanted to remain safe.
Assad's opponents accuse him of manipulating sectarian fears to shore up his support base.
"WE NEED WEAPONS"
The Druze have a large presence in Sweida province near the border with Jordan and Israel, where insurgents have made big gains recently.
The insurgents there include both the Nusra Front and other rebels who do not share its jihadist ideology and say they are committed to a diverse Syria. Some of the groups are supported by Western countries and their Arab allies, who are bombing Islamic State fighters while also opposing Assad.
In recent months, Islamic State has also been trying to advance into Sweida from the east.
Sweida city, mostly unscathed in the war, was struck by shells on Thursday that killed one person, state TV reported.
The president of Israel, home to a large Druze community, on Wednesday expressed concern to the United States about the fate of the Syrian Druze, saying around 500,000 of them were under threat from Islamist militants in southern Syria.
A U.S. official said the Druze of Israel had raised the idea of arming the Syrian Druze with Israel, the United States and with Jordan.
Wiam Wahhab, a Lebanese Druze with close ties to the Syrian government, on Thursday urged all Druze to help their Syrian kin with "money, volunteers, weapons". He called on Assad to arm them.
By contrast, Walid Jumblatt, Lebanon's most influential Druze politician and an Assad opponent, has told Syrian Druze to reconcile their differences with those in the south who support the war against Assad.
Bashar al-Zoubi, a southern rebel leader, said the rebel campaign was not sectarian. "Sweida was in the range of the opposition for two years and we did not hit it once," he told Reuters via the internet.
Identity of the Druze that were massacred by Nusra

The actual number of Druze people that were massacred exceeds 40 according to reliable sources in Qalb Lawzeh . The sources identified 27 of the massacred people
Sheikh Nadim Shaheen, Sheikh Rashid Saad , Milad Rizk, Fakhro al Shibli, Ahmed Fakhro al Shibli , Faraj Fakhro al-Shibli, Menem Fakhro Shibli , Son of Ahmed Fakhro al Shibli, Faker al Shibli, Ahmed Hussein Mohamed, Mohamed Ahmed Hussein, Anwar al-Shibli, Naif Al-Shibli, Milad Enaam Rizk, Mohammed Sharif Mohammed, Ayman Mohammed Sharif Mohammed, Memon Mohammed Sharif Mohammed , Manhal Hussein Mohamed, Ahmed Hussein Mohamed, Mulhem Faiz Shaheen, Badro al Shibli, Khairo Badro al Shibli, Haider Farid al-Shibli,Moeyyed alShibli, Mohammed Aagafla , Rashid Saad Ajaweed.
REUTERS/YL