Ukraine president signs law allowing suspension of debt repayments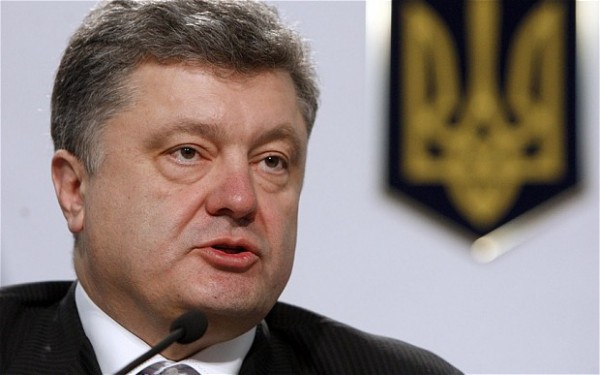 Ukrainian President Petro Poroshenko on Thursday signed a law that gives the government the right to halt scheduled repayments on foreign debts if necessary, his press service said.
Parliament passed the draft law on May 19 as a wrangle intensified between the near-bankrupt former Soviet republic and its creditors over restructuring $23 billion of foreign debt. The restructuring is needed to save $15.3 billion between 2015 and 2018, as required by the International Monetary Fund.
The law would come into effect once it was published and remain in force until July 1 next year, the presidential press service said.
A creditors' committee representing about $9 billion of Ukraine's external debt has objected to Kiev's call for a writedown on principal owed, although it says it wants a restructuring settlement that will lead to economic recovery.
Ukraine's finance ministry expressed confidence this week that it would complete the restructuring with its creditors, clearing the way for fresh IMF aid. But it indicated it would continue to insist on a writedown of the principal owed.
REUTERS