2 Hezbollah commanders sanctioned by Saudi Arabia over terrorist activities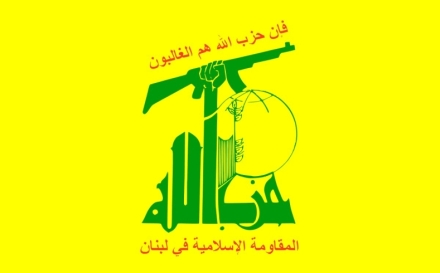 Saudi Arabia sanctioned two top Hezbollah commanders allegedly involved in regional terrorist operations, in a sign of the kingdom's growing coordination with the U.S. Treasury Department.
Riyadh on Wednesday blacklisted Khalil Yusif Harb and Muhammad Qabalan for activities the Saudis alleged were designed to destabilize the kingdom's close strategic allies in Yemen, Egypt and Lebanon.
The U.S. Treasury sanctioned the same Lebanese men in August 2013. Hezbollah is a militia and political party based in Lebanon.
"The Saudi government will continue to combat Hezbollah's terrorist activities with all available tools and will continue to work with partners around the world to make it clear that Hezbollah's militant and extremist activities should not be tolerated by any nation," Saudi Arabia's Ministry of the Interior said in a statement.
The Treasury Department's top counterterrorism official praised the action as a sign of increased cooperation between the U.S. and Saudi Arabia in fighting illicit finance.
"Today's step taken by Saudi Arabia reflects the close counter-terrorism and information-sharing cooperation we enjoy and look forward to extending further," saidAdam Szubin, acting undersecretary for terrorism and financial intelligence.
Last month, the U.S. and Saudi Arabia jointly sanctioned Al-Furqan Foundation Welfare Trust, a South Asia-based charity allegedly involved in funding al Qaeda operations in Pakistan and Afghanistan.
Saudi Arabia accused Mr. Harb with playing a major role in funding Houthi insurgents in Yemen. Riyadh has been conducting airstrikes against the Shiite rebels for the past two months, and has also blamed Iran for supporting the group.
Saudi Arabia's Interior Ministry said Mr. Harb has been providing hard currency to the Houthis since 2012 equal to at least $50,000 a month.
"Harb was responsible for Hezbollah's Yemen activities and was involved in the political side of Hezbollah's Yemen portfolio," the Saudis said in the statement.
The Ministry of Interior said Mr. Qabalan has served as a top Hezbollah military commander and oversaw a cell of the Lebanese militia in Egypt.
"Qabalan…was serving as the Lebanon-based head of the Hezbollah Egypt-based terrorist cell targeting tourist destinations in Egypt and was coordinating the cell's activities from Lebanon," the Saudis said.
Iran and Hezbollah have both denied supporting the Houthis or any terrorist activities inside Egypt.
WSJ