Arsal mayor warns against dragging his town into war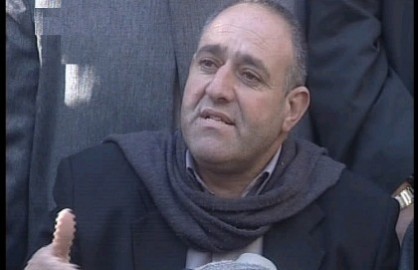 Arsal mayor Ali al-Hujairi voiced  concern Saturday over attempts by Hezbollah and the Islamic State of Iraq and the Levant (ISIL) to drag the northeastern border town into war.
"They are trying to pull Arsal into a dark tunnel of blood and fire," Hujairi said in comments published in the Kuwaiti al-Anbaa newspaper.
He hailed the Lebanese army for preventing the mercenaries from meddling with the town's security and stability.
The mayor  accused a number of Hezbollah  affiliates of "placing the explosive-rigged car in Arsal," revealing that the army is aware of their names and political ties.
Explosive experts dismantled Thursday a car rigged with 35 kilograms of explosives in the town.
Hujairi hailed Prime Minister Tammam Salam, Army Commander General Jean Kahwaji and Future Movement chief Saad Hariri, stressing they assured him that "tampering with the security and fate of the town will not be allowed."
The official called on Hezbollah to avert a crisis in Arsal and the region as the repercussions of its fall will impact everyone, stressing that the town supports the army and its decisions.
Hezbollah  backed by Syrian forces controlled strategic areas in Qalamoun that surround Lebanon's eastern border as fighting rages in the region.
Some observers are concerned that  the Qalamoun offensive could prompt Islamist militants to launch attacks in Shiite areas of Lebanon , including Beirut's southern suburbs the strongholds of the Iranian backed Hezbollah militant group .