After 23 election sessions Lebanon is still without a president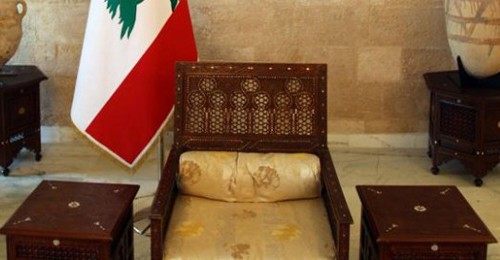 The Lebanese parliament failed today and for the 23rd  time in a row to elect a president to replace Michel Suleiman whose term ended on May 25.
As in the past sessions the parliament was unable to reach a quorum because the Iranian backed Hezbollah militant group and its ally MP Michel Aoun's Change and Reform bloc MPs boycotted the sessions.
According to media reports Lebanon will not get a president before Iran gets its nuclear deal  from the west in June  . The reports indicate that Hezbollah is awaiting a green light from its backer Iran before  it sends its MPS to the parliament .
The reports stressed   that Iran is using Hezbollah and Lebanon's election to put pressure on the west to secure a favorable deal.