Gunmen open fire on Muhammad Art Exhibit in Texas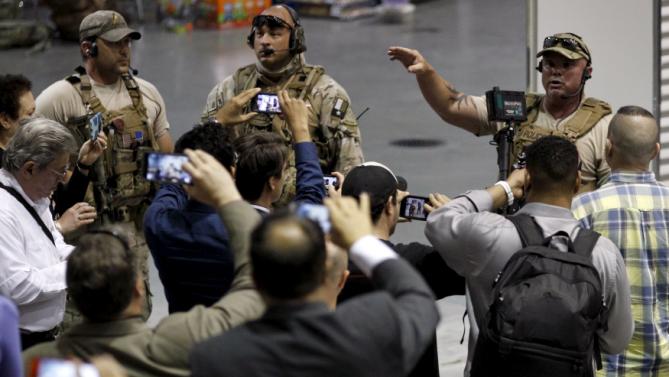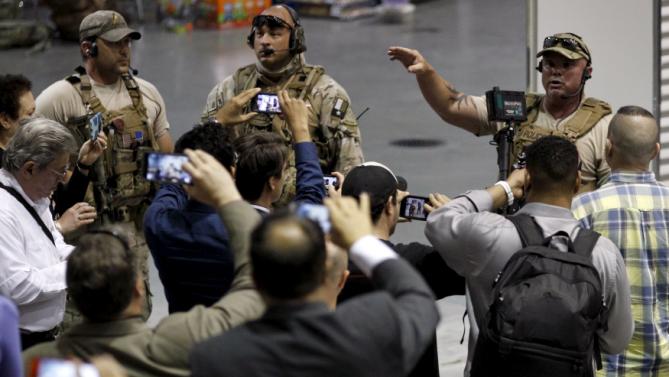 Two gunmen opened fire on Sunday at an art exhibit in Garland, Texas, featuring depictions of the Prophet Mohammad and were themselves shot dead at the scene by police, the city said in a statement.
The shooting, an echo of past attacks or threats in other Western countries on art depicting the Prophet, was reported shortly before 7 p.m. at the Curtis Culwell Center.
The center is a special-events venue that hosts graduation ceremonies, concerts, trade shows, weddings and sporting events in Garland, northeast of Dallas.
The two armed suspects drove up to the front of the building in a car as the event, called the "Muhammad Art Exhibit," was coming to an end, and began shooting at a security officer, the city said in a message posted online.
Garland police officers then exchanged fire with the gunmen, and both suspects were shot dead, the city said. The security officer was wounded in the gunfire, but the guard's injuries were not considered life-threatening, according to the statement.
There was no immediate word from police or other authorities about the identity or background of the two suspects.
The Dallas Morning News reported that critics of the art exhibit, sponsored by a group called the American Freedom Defense Initiative, had condemned the event as an attack on Islam, but that organizers had said they were merely exercising their right of free expression.
Western art depicting the Prophet has sometimes angered Muslims and provoked threats from radicals. In January, Islamist gunmen attacked the Paris offices of the French satirical magazine Charlie Hebdo in revenge for its cartoons of the Prophet, killing 12 people.
Reuters