Lebanon MP slams Hezbollah chief as 'ungrateful' towards Saudi Arabia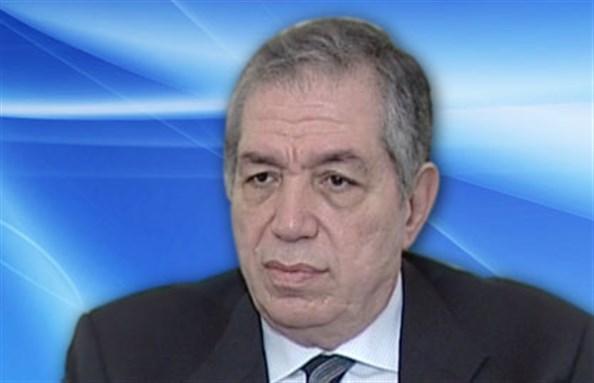 MP Samir al-Jisr , a key member of the Future Movement parliamentary bloc slammed Hezbollah chief Hassan Nasrallah for attacking Saudi Arabia
Jisr who has been participating in the Future Movement – Hezbollah dialogue said the talks will continue .
"Sayyed Hassan Nasrallah should not have attacked the Wahhabist religious creed or insulted the Saudi leadership," Jisr said in an interview with al-Liwaa newspaper to be published on Monday.
"Nasrallah was ungrateful, because Saudi Arabia contributed to Lebanon's reconstruction after the civil war and it is the biggest supporter for the Lebanese economy," Jisr added.
He also reminded Hezbollah's leader that Riyadh "built and renovated 55,000 houses after the 2006 war with Israeli ."
"It has also equipped the Lebanese army," the MP added.
"Hezbollah and its allies launched campaigns to question the efforts to equip the Lebanese army because the donation was Saudi and because they do not want a strong army that would negate the raison d'etre of their illegitimate weapons," Jisr went on to say.
Hezbollah, Saudi Arabia and the kingdom's Lebanese allies have been locked in a war of words that started after the Saudi led air campaign was launched last month against Yemen's Iran-backed Houthi rebels.
On Monday, Lebanon received the first batch of the $3 billion worth of French arms under a Saudi-financed deal to boost the army's capabilities.
Turning to the presidential vote impasse , the MP noted that "there are no indications that the obstacles hindering the election of a president will be eliminated anytime soon."
He also underlined that Hezbollah's ally and declared candidate, Free Patriotic Movement chief MP Michel Aoun, is not a "consensual candidate."
"How is he consensual if he is trying to impose his conditions? He is saying 'elect me or I will impede the election of a president'," Jisr lamented.
Jisr's comments come after Former Lebanese prime Minister and Future Movement parliamentary bloc leader MP Fouad Siniora stressed on Saturday that Aoun has no chance of ever reaching the presidential palace in Baabda.
"The hijacked presidency is ruining the country's reputation," Siniora's visitors quoted him as saying in comments published in As Safir newspaper.
Siniora accused Hezbollah of obstructing the presidential elections by its insistence on Aoun's candidacy .
"It is clear that Aoun has no chance of reaching the presidency… he has been informed… if he still has hope then it's his problem," Siniora pointed out.