Syrian opposition fighters defeat Hezbollah, retake position near Lebanon border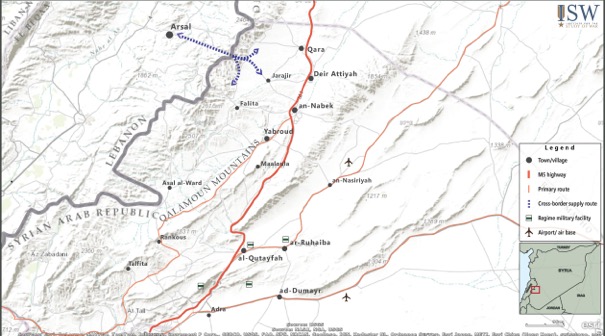 Syrian opposition fighters defeated Hezbollah after a deadly gun-battle and seized control overnight of a strategic hill overlooking the Qalamoun village of Falita near the border with Lebanon, according to security sources.
Media reports have revealed tha that opposition fighters entrenched in Syria's Qalamoun unleashed late-Sunday a heavy artillery barrage to drive Hezbollah fighters from the al-Mesh hill overlooking Falita.
At dawn, the Syrian rebels stormed the hilltop position after engaging Hezbollah fighters in a clash with assault rifles and rocket-propelled grenades, according to the reports.
They said opposition fighters seized full control of the hilltop, killing several Hezbollah members, while others managed to flee to other Hezbollah positions.
The sources said the operation comes as part of efforts to unite warring opposition parties with the aim of wrestling full control of the Qalamoun region from Syrian army and Hezbollah forces.