Saudi envoy tells Hezbollah to mind its own business over Yemen row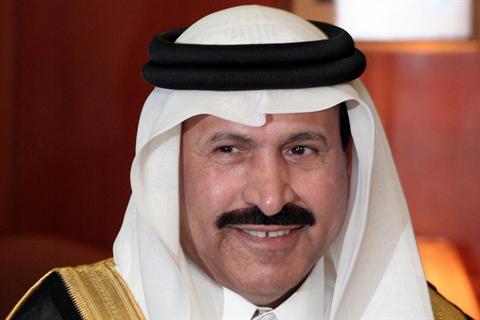 The Saudi Ambassador to Lebanon, Ali Awadh Asiri,  urged Hezbollah without naming it to deal with its own issues rather than meddle in Saudi Arabia's affairs.
The parties that "shove" themselves into the Saudi-led coalition's move against Houthi rebels in Yemen and which "have the audacity" to criticize Saudi Arabia "should deal with their own affairs," Asiri said in remarks published on Thursday.
He hinted that Lebanon has no interest in being pushed into a battle that has no ties to it.
The diplomat warned in reference to Iran that Lebanon was being used as a mail box to serve regional sides whose sole interest is to tamper with the security and stability of the region.
Asiri told the Saudi Okaz daily that Riyadh only deals with the Lebanese government headed by Prime Minister Tammam Salam and its state institutions, which are keen on the best of ties between the two countries.
Hezbollah chief Hassan Nasrallah attacked Saudi Arabia and predicted Monday it will suffer a "major defeat" in the Yemeni conflict, as he stressed that "the war on Syria" has failed.
"Saudi Arabia will suffer a major defeat that will have an impact on its domestic situation and the entire region," Nasrallah told Syria's al-Ikhbariya in an interview that was broadcast by Tele Liban.
He noted that the Saudi-led airstrikes have "miserably failed" to change the situation on the ground in Yemen, pointing out that the the Iranian backed Shiite Houthi rebels and their allies are still advancing.
"The Yemeni people support the Palestinian cause and they were interacting with what's going on in Lebanon, Palestine and Syria.Today, there is a Saudi-American aggression against Yemen," he added.
In his remarks to Okaz, Asiri confirmed that Information Minister Ramzi Jreij telephoned him to apologize for Tele Liban's airing of the interview from al-Ikhbariya, which is backed by Syria's Assad regime.
The minister promised him to hold the employees behind the airing accountable, said Asiri.
Saudi Arabian Brig. Gen. Ahmad Al-Assiri, consultant in the defense minister's office revealed that Iran and Hezbollah trained the Houthi rebels