Turkish president Erdogan to visit Iran despite tensions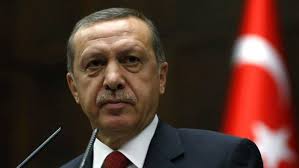 Turkish President Recep Tayyip Erdogan would visit Iran on Tuesday despite a war of words between the neighboring countries over conflicts from Syria to Yemen, Tehran confirmed.
There had been calls from Iranian conservatives for the visit to be cancelled after Mr Erdogan accused Tehran of backing "terrorist rebels" in the face of an air campaign in Yemen led by its arch rival Riyadh.
But the Iranian foreign ministry confirmed on Sunday that the scheduled state visit would go ahead.
It will be Mr Erdogan's second official visit to Iran. In January 2014, he visited as prime minister.
The visit comes hot on the heels of a landmark nuclear deal between Iran and major powers that has aroused commercial ambitions around the world in the expectation of an easing of international sanctions.
President Erdogan, accompanied by a delegation of ministers, will make the trip, meeting both President Hassan Rouhani and Supreme Leader Ali Khamenei, according to a statement posted on the Turkish president's website. Iran's semi-official Mehr news agency carried the news early on Sunday morning.
"During the visit relations will be addressed in all their dimensions, and there will also be an exchange of views on regional and international issues," the statement read.
The two countries have strong economic ties, with sanctions-hit Iran being the second-largest gas supplier to energy-strapped Turkey. However diplomatic relations have suffered in recent years, with particularly sharp disagreements over how to resolve the civil war in neighboring Syria.
Dawn