Iraqi PM claims Tikrit recaptured from Islamic State, US skeptical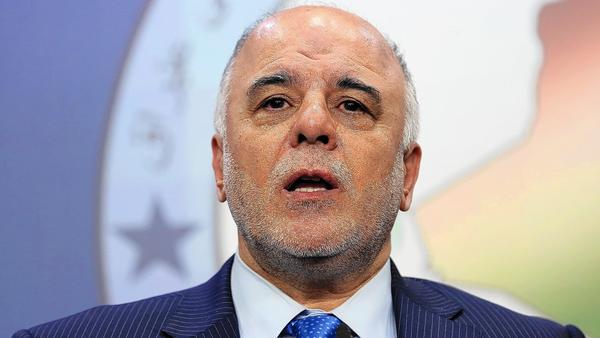 Iraq's prime minister said Tuesday that security forces have recaptured the strategic city of Tikrit after a monthlong battle.
However U.S. military officials said they were unable to confirm the assertion and expressed skepticism that the fight for the Sunni city was all but over. The U.S.-led coalition fighting Islamic State has been conducting airstrikes since last week to aid the Iranian-led Shiite militia and Iraqi forces in trying to retake Tikrit.
If confirmed, the recapture of Tikrit would be the greatest victory yet against Islamic State insurgents since the Sunni extremist group seized swaths of the country last summer.
Prime Minister Haider al-Abadi claimed the recapture of the city in a speech on state television.
Shortly after the initial announcement, the prime minister's spokesman told state television that Iraqi forces had reached the center of the city and raised the Iraqi flag atop a provincial headquarters as troops continued to clear the city of insurgents.
"The successful experience of Tikrit will be repeated in other areas," said Mr. Abadi, who lauded the security forces for "protection of civilians and the few casualties among security forces."
Success in Tikrit would mark a major victory for Iraq's military and its Shiite militia allies against the militants, bringing to an end more than four weeks of fighting.
The city was the hometown of former Iraqi dictator Saddam Hussein, whose decades of rule ended with a 2003 U.S.-led invasion that led to the installation of the current Shiite-dominated regime.
WSJ