Hezbollah dismisses criticism of Nasrallah's speech as "worthless"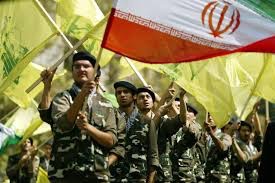 Hezbollah slammed   on Tuesday the  critics  of  the speech of party leader  Hassan Nasrallah, dismissing  their remarks as "worthless."
"The responses deliberately  diverted attention away from his call for dialogue  and strive towards a political solution," Hezbollah's public relations chief, Mohammed Afif said in a statement .
Hezbollah's "permanent position" is that of supporting dialogue in Iraq, Syria, Yemen, Lebanon and Bahrain as a means of reaching political settlements for internal conflicts, he said.
Afif added that Nasrallah's speech did not incite strife between the Yemeni peoples but confirmed the right of the Iran-backed Houthi rebels to "defend, resist and respond to the invaders."
The statement comes two days after the Saudi ambassador to Lebanon Ali Awad Asiri struck back at Nasrallah, saying the speech reflected the state of confusion of his patron, Iran.
Asiri also said that the speech "contained a lot of slander and false allegations against the Kingdom of Saudi Arabia, in addition to fallacies aimed at distorting facts and misleading the public opinion."
Nasrallah blasted Saudi Arabia on Friday over its intervention in Yemen, saying the Sunni kingdom has abandoned the Palestinians and does not care to oppose Israel.
Nasrallah rejected Riyadh's claim that it had assembled a coalition to conduct airstrikes against Shiite Houthi rebels in order to save Yemen, an operation named "Decisive Storm."
Nasrallah on the other hand praised Iran's help to the Palestinians
"They have money, so why do the Palestinian people live in poverty?" He said,  adding " Iran has answered the Palestinians' call for help and gave all the financial, military, and diplomatic support." Nasrallah
But the March 14 alliance backed the Saudi campaign.
Former Prime Minister Saad Hariri dismissed the speech  as "a storm of hatred against Saudi Arabia and Gulf states in response to the 'Decisive Storm' campaign against the Iranian infiltration in Yemen."
Hezbollah was created in 1982  by the al Quds force of the  Iranian Revolutionary Guard. Al Quds is headed by Brig, General Qassem Suleimani who was reportedly dispatched  from Iraq to Yemen to help the Houthi rebels  as soon as the Saudi campaign   started