Saudi leaders will meet the fate of Saddam Hussein, warns Iran's Basij chief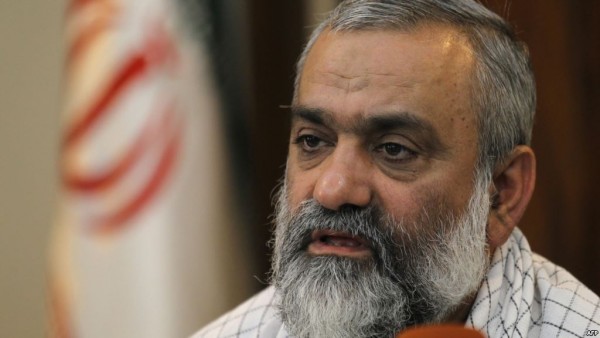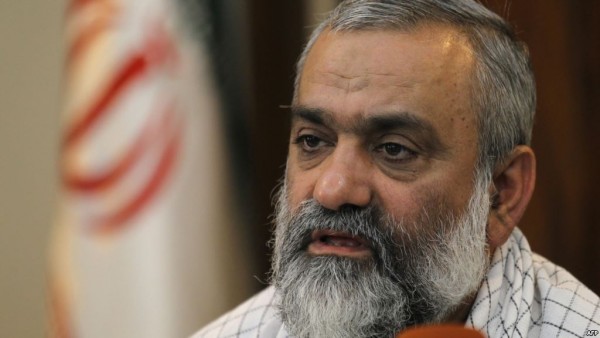 The Commander of Iran's Basij (volunteer) Force Brigadier General Mohammad Reza Naqdi condemned the Saudi airstrikes against Yemen, and said that the Saudi dynasty will meet the fate of Saddam Hussein and the US should get out of the region, the State owned Fars News Agency reported on Tuesday.
"Imposing war on Yemen will, God willingly, have no result other than Saddam's fate for the aggressors and the US that is the direct sponsor of this crime will have to leave the region forever after losing its puppet, the Al Saud regime," Brigadier General Naqdi said in a statement on the occasion of the anniversary of the Islamic Republic Day in Tehran on Tuesday, Fars said.
According to Israeli media, Naqdi, was also quoted as saying that "wiping Israel off the map is not up for negotiation."
Similarly on Monday, Senior Advisor to the Chief of Staff of the Iranian Armed Forces Brigadier General Seyed Mohammad Baqerzadeh also lashed out at Saudi Arabia for attacking Yemen, warning that Riyadh is playing with fire.
"This aggression is playing with fire and the Saudi regime will never be able to bring Yemen under its control," Brigadier General Baqerzadeh said.
Brigadier General Baqerzadeh claimed that the Saudi army is unable to fight long-term wars" due to its lack of the needed capabilities", and added, "This war will have dire repercussions for the US and Saudi interests in future just like the wars in Syria and Iraq."
On Saturday, Chairman of Iran's Expediency Council Akbar Hashemi Rafsanjani who is supposed to be a moderate said the Saudi attack on Yemen means playing with fire.
"Unfortunately, some Arab countries on lame excuses and with aimless bombardments in Yemen have committed a clear and dangerous mistake and, in fact, they have started playing with fire," Rafsanjani, a former president who is very closely associated with the current Iranian president Hassan Rouhani.
Rafsanjani blasted the Arab countries that have formed an anti-Yemen coalition led by Saudi Arabia, saying, "They have not taken the slightest effective action against the Quds occupying regime for over 50 years, but have become united against a regional Muslim state which is quite regrettable." A possible reference to Israeli occupation of Palestine.
Also on Saturday, Iranian Deputy Foreign Minister Hossein Amir Abdollahian warned Saudi Arabia against the dire consequences of Yemen invasion, describing the move as "a strategic mistake".
"The Saudi military attack on Yemen is a strategic mistake," Amir Abdollahian said.
"Riyadh should not count on US support for its military invasion of Yemen," he added without elaborating, even though US President Barack Obama authorized the provision of logistical and intelligence support to the military operations.
The Saudi-led airstrikes in Yemen will continue until the Shiite rebels there "withdraw and surrender their weapons," a summit of Arab leaders decided Sunday, as they also agreed in principle to forming a joint military force  to contain and deter Iran .
The decision by the Arab League puts it on a path to more aggressively challenge Shiite power Iran, which is backing the Yemeni rebels, known as Houthis.
A Saudi-led coalition began bombing Yemen on Thursday, saying it was targeting the Houthis and their allies, which include forces loyal to Yemen's former leader, Ali Abdullah Saleh. Current and former Yemeni military officials have said the campaign could pave the way for a possible ground invasion.