Men dressed as women tried to force way into U.S. Army base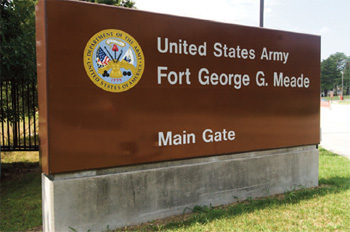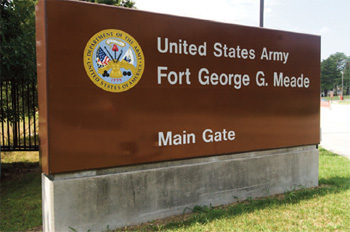 FORT MEADE, Md. — Two men who tried to crash a gate Monday near NSA headquarters about 27 miles (43 km) northeast of Washington were dressed as women, according to a senior Pentagon official.
One of the occupants of the SUV died during a firefight that erupted afterward at Fort Meade, where about 11,000 military personnel and 29,000 civilian employees work — including thousands for the National Security Agency — the post's garrison commander, Col. Brian Foley, said in a statement.
The other man was wounded, Foley said but did not disclose his condition. A second man, who appears on helicopter video footage to be in uniform, also was wounded
"Just after 9 a.m. today, one person was killed and another injured when they attempted to drive a vehicle into the National Security Agency portion of the installation without authorization," according to a statement from Fort Meade officials. "NSA security personnel prevented them from gaining access to the installation."
The incident is not believed to be related to terrorism, said the FBI, which is working with the NSA on the investigation.
Agents are interviewing witnesses to the incident, which has been contained, FBI spokeswoman Amy Thoreson said. They also are working with the U.S. Attorney's office in Maryland to determine whether federal charges are warranted.
The SUV and an NSA Police vehicle outside the Army base at the gates near an off ramp from Interstate 295 appear to have collided, according to video from WUSA-TV's helicopter.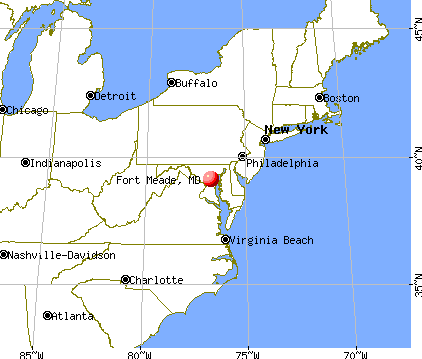 Cocaine and a weapon were found near or inside the men's vehicle, said officials who were not authorized to speak about the incident. None of the names of those involved has been released.
Fort Meade is headquarters for the NSA and several other intelligence, information and cyber-security agencies under the Department of Defense. Nearly 6,000 family members of the military personnel assigned there live on the base, which covers almost 8 square miles, according to information on the base's website.

NSA officials have declined to comment.
USA Today/AP