Lebanon interior minister warns against lifting Iran sanctions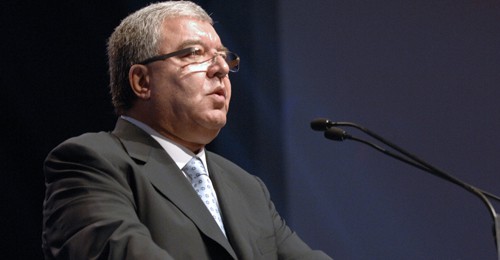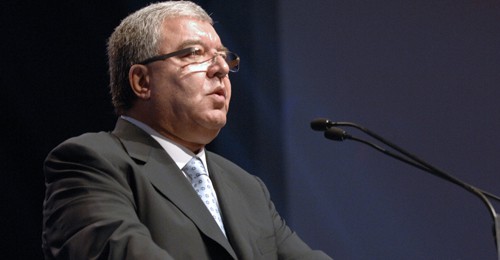 Lebanon's Interior Minister Nouhad Mashnouk warned Wednesday that lifting the economic sanctions on Iran would embolden it to increase its interference in the affairs of the Middle Eastern countries and lead to more sectarian tensions and extremism.
"We support and encourage any initiative that aims at saving the Middle East from the danger of nuclear and chemical weapons," Mashnouk said in a lecture at the Woodrow Wilson International Center for Scholars in Washington D.C.on Thursday.
He warned that focusing on Iran's nuclear threat is not enough
" What concerns us in Lebanon and the Arab world is not the existential threat posed by a nuclear Iran, the concern is that Iran will continue its current behavior even after reaching an agreement."
Mashnouk, who criticized Iran for using extremism to confront extremism, said easing economic pressure on Iran would harm the surrounding countries.
"We are concerned that lifting the sanctions would spare more money and resources for the Iranian government to increase its interventions and influence in the region, and contribute to escalating sectarian tension and extremism," Mashnouk , who is a member of the Future Movement said.
"Iran considers Lebanon today part of its area of influence, and its policies in Lebanon shake stability and fragment our country." He added
Iran backs the Hezbollah militant group , which is considered a destabilizing state within a state because it is the only party that is armed in Lebanon .
"The worrying news from Yemen today remind us all of Iran's real intentions," Mashnouk said, referring to the Iranian backed Shiite Houthi rebel advances across the country. The Houthis have occupied large parts of the country including the capital Sanaa.
Saudi Arabia and its Arab allies began launching airstrikes on Yemen on Thursday to halt Houthi advances. The kingdom was reportedly contributing 100 warplanes to the operation – dubbed "Storm of Resolve" – and more than 85 more were provided by the United Arab Emirates, Qatar, Bahrain, Kuwait, Jordan, Morocco and Sudan.
Moderated by Haleh Esfandiari, Director of the Middle East Program at the center, Mashnouk's talk was titled "Facing Terrorism: A Lebanese Perspective."
The minister explored the terrorist threats on Lebanon, Iraq and Syria and the rise of the fundamentalist group ISIS.
"The international coalition's airstrikes are undoubtedly essential to weaken and defeat ISIS, but these airstrikes alone are not enough," he said. "Defeating ISIS and other terrorist groups will require depriving these organizations of the ability to recruit supporters."
Mashnouk presented a three-fold strategy that Lebanon had been following to counter terrorism, based on strengthening national unity, training security forces and spreading religious moderation.
He said there was a need of a "religious revolution" to restore the spirit of peace and the true essence of Islam, emphasizing the importance of focusing on preventing young generations from drifting into extremism.
Iran insncere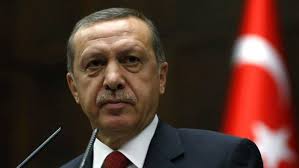 Similarly Turkish President Tayyip Erdogan accused Iran on Thursday of trying to dominate the Middle East and said its efforts have begun annoying Ankara, as well as Saudi Arabia and Gulf Arab countries.
"Iran is trying to dominate the region," said Erdogan, who is due to visit Tehran in early April. "Could this be allowed? This has begun annoying us, Saudi Arabia and the Gulf countries. This is really not tolerable and Iran has to see this," he added in a press conference.
Addressing the situation in Yemen and the region he said the conflict has evolved into a sectarian one and urged Iran to withdraw.
"Iran has to change its view. It has to withdraw any forces, whatever it has in Yemen, as well as Syria and Iraq and respect their territorial integrity."
In an interview with France 24, Erdogan also criticized Iran's role in the fight against Islamic State in Iraq, saying Tehran was aiming to drive out the Sunni insurgents only to replace them.
"Iran's attitude towards the matter is not sincere because they have a sectarian agenda. So they will want to fill the void that will be created by Daesh (Islamic State) themselves," Erdogan said .
Iran aggressively building up a navy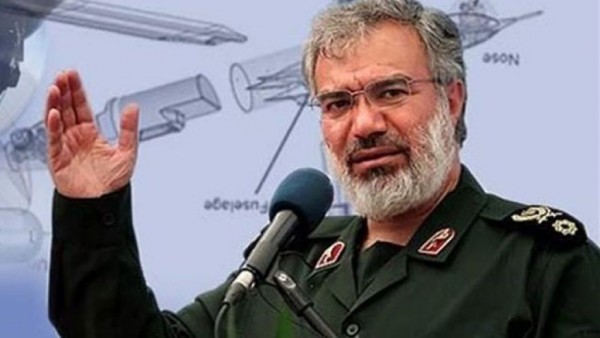 While the U.S. haggles with Iran over nuclear weapons, the Islamic Republic is aggressively building up a navy — a move that has regional neighbors concerned.
The focus on Tehran's nuclear weapons capabilities could be a mistake, if it comes at the exclusion of addressing the seafaring capabilities of the rogue regime, not to mention the active proxy fighting Iran is engaging in throughout the Middle East, a former U.S. Army officer with intimate knowledge of the Iranian military was quoted as saying on Thursday .
"The Americans and our enemies cannot stand up against the Islamic system's deterrence power no matter how hard they try," Navy Rear Adm. Ali Fadavi, Commander of the Islamic Revolution Guards Corps, told Iranian state-run media on Thursday
International sanctions have long restricted Iran's ability to buy weapons, but the nation has nonetheless managed to acquire and even build one of the world's largest naval fleets, according to the website GlobalFirepower.com. Earlier this month, Iran touted its "homemade destroyer," naval presence in international waters and "anti-surface and anti-subsurface weapons." In February, Iran staged USS Cole-style missile and rocket attacks on a mock-up of a U.S. aircraft carrier.
YL with agencies