Arab foreign ministers agree to form a unified military force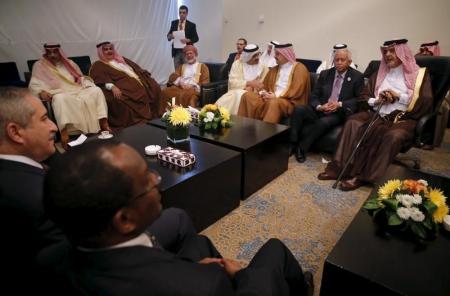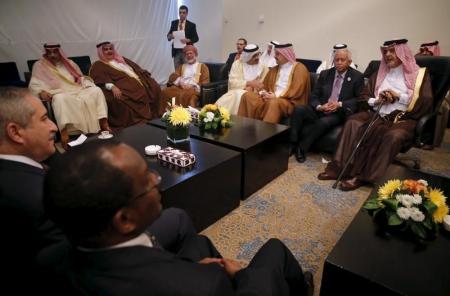 Arab foreign ministers meeting in Egypt agreed a draft resolution on Thursday to form a unified military force, in a move aimed at countering growing regional security threats.
The agreement came after warplanes from Saudi Arabia and Arab allies struck Shi'ite Muslim rebels in Yemen on Thursday, in an effort to check Iranian influence in their backyard without direct military backing from Washington.
"The Arab … ministers agreed on adopting an important principle, which is forming the unified Arab military force," Arab League Secretary General Nabil Elaraby told reporters after the meeting in the resort of Sharm El-Sheikh.
"The task of the force will be rapid military intervention to deal with security threats to Arab nations," Elaraby added.
The draft resolution will be referred to the Arab leaders during their March 28-29 summit in Egypt.
Egyptian TV reported earlier that the ministers asked Elaraby to coordinate with Arab armies' chiefs of staff within one month to begin forming the unified force.
The Arab league chief described the resolution as "historic".
The idea was first floated by Egyptian President Abdel Fattah al-Sisi. The 22 Arab states often have different views on how to tackle crises and calls for a unified force in the past have failed to produce tangible results.
The dangers facing the region have perhaps never seemed starker. Conflicts are intensifying in Yemen and Libya and the civil war in Syria is entering its fifth year.
Islamic State militants have taken over swathes of Iraq and Syria and spawned splinter groups across the Arab world. The United States and other major powers are seeking a final nuclear deal with Iran, in a process that worries many Sunni Arab leaders wary of Shi'ite Iran's growing influence in the region.
Reuters