US-led force flying over Islamic State-held Tikrit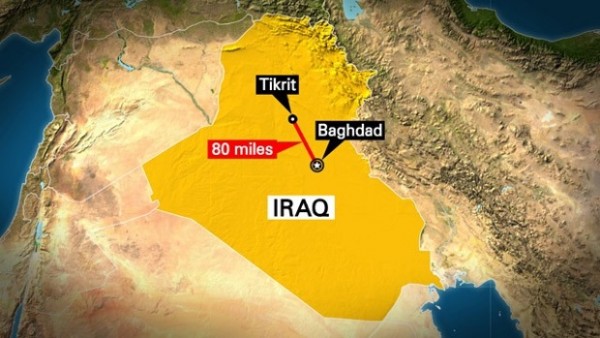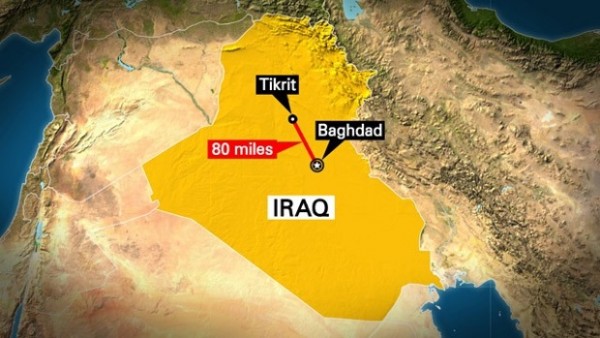 The U.S.-led coalition targeting the Islamic State group has begun surveillance flights over the extremist-held city of Tikrit and sending intelligence to Iraqi forces fighting to retake Saddam Hussein's hometown, a senior official said Tuesday, the Washington Post reported on Tuesday
The flights and intelligence sharing, which began Saturday, mark the first time the coalition has been involved in the offensive, which up to now largely has been led by Iranian Gen. Qassem Soleimani, commander of the powerful Revolutionary Guard Quds Force.
The coalition official said the support began at the request of the Iraqi government. He reportedly declined to comment on whether they are providing airstrikes, saying he cannot discuss current or future operations.
He also declined to discuss whether U.S. forces were directly communicating with Iranians on the ground there. U.S. officials repeatedly have said they are not in contact with Iranians in Iraq
Iranian and Iraqi Shiite militias, backed by Iraqi security forces launched a large-scale offensive to recapture Tikrit earlier this month. The U.S. previously had said that the Iraqi government never asked them to participate in the campaign.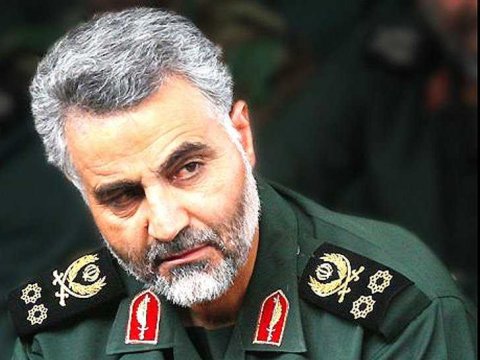 A senior Iraqi military official said that coalition is not providing airstrikes in support of the Tikrit operation at this time, but launched airstrikes in the nearby oil refinery town of Beiji on Tuesday. He added that Soleimani has just left Tikrit after providing front-line assistance and advising since the start of the operation.
"He will come back if we need him to," said the Iraqi official, who spoke on condition of anonymity because he's not authorized to brief journalists.
Tikrit, the capital of Salahuddin province, lies about 130 kilometers (80 miles) north of Baghdad. It is one of the largest cities held by Islamic State militants and lies on the road connecting Baghdad to Mosul. Retaking it will help Iraqi forces have a major supply link for any future operation to retake Mosul, the country's second-largest city.
U.S. military officials said a coordinated military mission to retake Mosul likely will begin in April or May and involve up to 25,000 Iraqi troops. But the Americans have cautioned that if the Iraqis are not ready, the offensive could be delayed. The U.S. and other coalition nations have been providing weapons and training to Iraqi and Kurdish forces in the north in an effort to make them ready for the battle ahead.
The U.S.-led airstrike campaign, first launched by the U.S. in August, nearly has halted the Islamic State rampage across Iraq. The Tikrit operation is the largest to date and requires careful air and ground coordination so not to risk civilian casualties or damage the city's infrastructure.
The mission to retake Tikrit had progressed earlier this month, but the offensive has stalled in recent weeks, with Iraqi officials saying they will not rush a final assault.
Washington Post/YL