Israel Denies Spying on US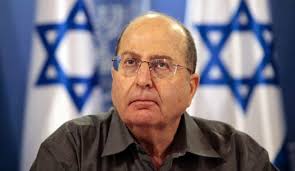 Israel's defense minister is denying a report that his country spied on the United States' handling of sensitive negotiations over Iran's nuclear program.
Moshe Yaalon said Tuesday that "there is no way" that Israel spied on its closest and most important ally. Yaalon, a former military chief and head of military intelligence, noted that the U.S. has never complained to Israel about the alleged spying.
The Wall Street Journal reported Monday that Israel had penetrated the talks and used the information to build a case against an emerging agreement.
Earlier this month, Israeli Prime Minister Benjamin Netanyahu gave a controversial speech to the U.S. Congress arguing against the deal. The speech, delivered over White House objections, was organized with Republican Party leaders in Congress.
The most famous case of Israeli spying on US surfaced in 1987. Jonathan Jay Pollard, an American pleaded guilty in 1987 to selling classified information to Israel while working as a civilian intelligence analyst. He was sentenced to life in prison but could become eligible for parole as early as November 2015.
Israel and its American allies lobbied continuously for reduction or commutation of his sentence. The Israeli government issued a formal apology to the U.S. in 1987 for its role in Pollard's espionage. Since then, it has made repeated attempts, through both official and unofficial channels, to negotiate his release. Israel granted Pollard citizenship in 1995, but did not publicly admit buying classified information from him until 1998. Pollard's rabbi has written that Pollard "expressed regret" for his actions.
Pollard's case was later compared to that of Ben-ami Kadish, another U.S. citizen who pled guilty to charges of passing classified information to Israel during the same period.He pled guilty in December 2008 to being an "unregistered agent for Israel," and admitted to disclosing classified U.S. documents to Israel in the 1980s.
With ABC/AP