UN Security Council urges help for Lebanon's Syrian refugees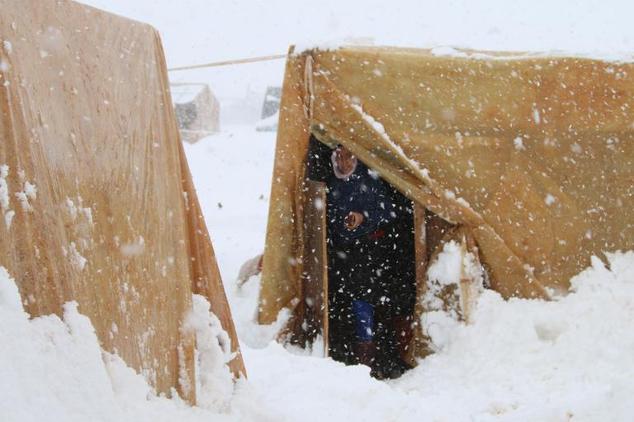 The UN Security Council called on the international community Thursday to help Lebanon in its efforts to host more than a million refugees from neighboring Syria.
An estimated 1.18 million Syrians have fled their country's bloody conflict to take refuge in Lebanon, which has struggled to deal with the influx as the war enters its fifth year.
The "gravely concerned" 15 council members noted that the sheer number "represents more refugees in proportion to Lebanon's national population than any other country."
In a unanimous declaration just days ahead of a major donor conference in Kuwait, the Security Council worried about the impact on the stability and security of Lebanon and the region as a whole.
The council "underscores that support to Lebanon's efforts to manage the impact of the influx of refugees, including on essential services such as education and health, is crucial to preserving Lebanon's stability and security," it said.
"The council urges the international community to urgently disburse existing pledges and meaningfully increase assistance to Lebanon."
As many as 78 nations and 40 international organizations are expected to attend the third donors conference aimed at raising billions of dollars for war-torn Syria on March 31.
The gathering of foreign ministers will be opened by Emir Sheikh Sabah al-Ahmad Al-Sabah and UN Secretary-General Ban Ki-moon.
Nations are expected to announce pledges for UN humanitarian operations in Syria, where 12 million people both inside and outside the country need urgent aid.
At the first and second conferences, also hosted by Kuwait, pledges of $1.5 billion and $2.4 billion were made, but the United Nations has complained that not all pledges were honored.
As a result, UN humanitarian agencies had to reduce their assistance to millions of civilians.
The UN refugee agency UNHCR estimates that up to 4.27 million Syrian refugees will have fled to neighboring countries by the end of this year.
In its declaration, the Security Council repeated its call for Lebanon to quickly elect a president after a 10-month stalemate and to avoid any involvement in the Syrian crisis.
Yahoo/AFP