Netanyahu is scared, says high Arab voter turnout is putting his party "in danger "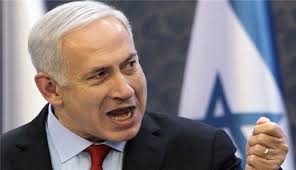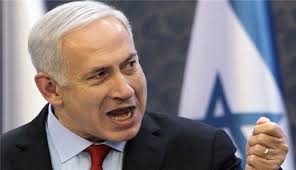 With his political future in question, Israeli Prime Minister Benjamin Netanyahu on Tuesday made a last-ditch appeal to hard-liners as the country went to the polls in a tight parliamentary election, saying that high Arab voter turnout was endangering his right-wing party's dominance.
Opinion polls had shown a close race heading into the vote, with Netanyahu's opponents, led by Isaac Herzog of the centrist Zionist Union, in a slight lead. The last available poll was published Friday, when a significant number of voters were still undecided, meaning the race was still too close to call.
But amid signs that his six-year reign could be in jeopardy, Netanyahu has veered sharply to the right in the closing days of the campaign, making a series of statements aimed at shoring up his hard-line, nationalist base.
On Tuesday, he reiterated a pledge to prevent the establishment of a Palestinian state — backtracking from six years of his own policy and putting him at odds with the United States and other Western allies.
At midday, Netanyahu claimed high Arab voter turnout was putting his right-wing Likud Party's rule "in danger," according to a posting on his Facebook page. "Arab voters are going to the polls in droves. Left-wing organizations are bringing them in buses," he said.
He also called on supporters to vote for him to "narrow the gap" between Likud and the Zionist Union. "With your help, and with the help of God, we will build a nationalist government that will protect the state of Israel," he said.
Netanyahu's comments toward Israeli Arab voters were remarkable because they targeted Israeli citizens, and they quickly attracted accusations of racism. Israel's Arabs, who make up 20 percent of the population, have long complained of discrimination.
A new joint list of Arab parties, unifying four factions, has energized Arab voters and was pushing for a high turnout in the usually apathetic Arab sector.
"I know that usually the prime minister in each country encourages the people to go vote. Then why is Benjamin Netanyahu getting scared when the people are voting," Ayman Odeh, the Arab list's leader, told The Associated Press in the northern city of Nazareth. "I say he is right, he should be scared, because he only has a few hours left as a prime minister."
Shelly Yacimovich, a lawmaker with the Zionist Union, said on her Twitter feed that no Western leader would have uttered such a "racist" remark. "Imagine a warning that begins with 'the rule is endangered. Black voters are heading in droves to the polls,' " she wrote.
Wadea Awawdeh, a resident of the Arab town of Kfar Kana, said Netanyahu "cannot hide his racist feelings toward the Arabs" anymore. "Netanyahu is angry because he feels he is losing. It's another indication he is losing in the elections and losing his patience," Awawdeh said.
Herzog — Netanyahu's main challenger — has promised to revive peace efforts with the Palestinians, repair ties with the U.S. and reduce the growing gaps between rich and poor.
"Whoever wants to follow (Netanyahu's) path of despair and disappointment will vote for him," Herzog said after casting his vote. "But whoever wants change, hope, and really a better future for Israel, will vote the Zionist Union led by me."
That call resonated with 51-year-old businessman Ofer Benishti, who voted at a polling station in Kfar Saba in central Israel. He said he was a lifelong Likud voter but was now casting his ballot for the Zionist Union.
"I have had enough," said Benishti. "Bibi tried and tried and tried, but it just hasn't worked. It's time to give someone else a chance. It can't get worse than this," he said, using Netanyahu's nickname.
But Meshy Alon, 22, said she was sticking with the prime minister. "He is not great, but he is better than anything else out there," she said. "I can't vote for the left … It's a Jewish country, not a Palestinian one."
Israeli election officials said 45.4 percent of eligible voters had voted by late-afternoon, a rate similar to previous years. Election day is a public holiday in Israel; most people get off from work, beaches and restaurants fill up, and stores advertise election-day sales.
Facebook featured a special "I voted" button in Hebrew, as it has during elections in other countries, in an effort to get out the vote.
While exit poll results were expected after the end of voting at 10 p.m., the true results may not be known for weeks.
Israelis vote for parties, not individual candidates. No party has ever won a majority in the 120-member parliament, so after an election it can take weeks of negotiations to form a governing coalition.
Several smaller centrist and religious parties that have not pledged support for either Netanyahu or Herzog will likely tip the scales to determine who will become the next prime minister.
Netanyahu has governed for the past six years and has long been the most dominant personality in Israeli politics.
He has swung further to the right in the final stages of the campaign, complaining of an international conspiracy funded by wealthy foreigners to oust him, and warning of a "left-wing government supported by the Arabs."
This election season has amplified the bitter divide between hard-liners and moderates in Israel.
Earlier this month, tens of thousands of Israelis rallied in a central square in Tel Aviv where a former head of Israel's Mossad spy agency called for Netanyahu's ouster. And on Sunday, tens of thousands of right-wing Israelis filled the same square to hear Netanyahu and nationalist politicians speak.
Netanyahu has appeared increasingly rattled, and after largely shunning the Israeli media for years, he gave a series of interviews to major Israeli television networks and small regional radio stations.
In a live phone interview on Israeli Channel 10 TV, Netanyahu ruled out a coalition with Herzog and said he would seek an alliance with the ultra-national Jewish Home party, which also opposes Palestinian statehood.
Netanyahu portrayed Herzog as someone who would easily and carelessly give up territory for a Palestinian state. The Palestinians want to establish a state in the West Bank, Gaza Strip and east Jerusalem, lands Israel captured in the 1967 Mideast war.
"We have a different approach," Netanyahu said. "They (the Zionist Union) want to withdraw. I don't want to withdraw. If I put together the government, it will be a nationalist government."
Netanyahu's comments were a political gamble after he tried for years to assure a skeptical international community that he accepts the idea of Palestinian statehood and that he is ready to negotiate the terms of such a state. He has also portrayed Palestinian President Mahmoud Abbas as the main obstacle to a peace deal.
If Netanyahu is re-elected, it would be more difficult for him to argue that Israel is a partner in U.S.-led peace efforts. Washington views the establishment of a Palestinian state as a pillar of its Mideast policy — a position shared by other western allies.
Nabil Shaath, a senior Palestinian official, said Netanyahu had finally revealed his true intentions. "He never believed in the two-state solution," he said. "What he said proved that all the time he was lying to the international community."
Daily Mail/ AP