Nationalities of Islamic State abductees in Libya revealed by oil firm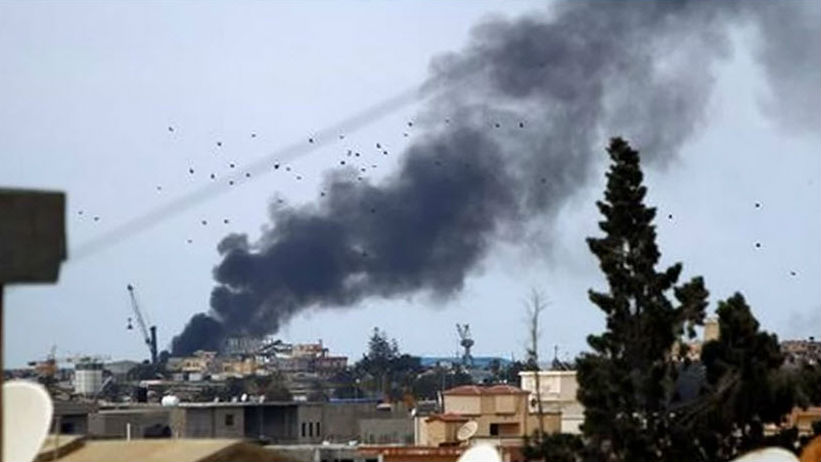 The nationalities of foreigners abducted by Islamic State militants in Libya last week were listed as four Filipinos, two Bangladeshis, one Austrian, one Czech and one Ghanaian by the firm managing the oilfield where they worked.
The March 6 attack on the al-Ghani oilfield marked a new phase in the violence in Libyawhere rival factions are battling for control. The militants made no financial or political demands as armed groups often do, but beheaded security guards and abducted workers in an apparent show of strength.
There has been no sign of the abductees since the attack, a spokesman for Austria's foreign ministry said on Wednesday.
VAOS, an oil services company operating in Libya with offices in Austria and Malta, said it had initiated an evacuation before the attack began.
"VAOS had ordered the evacuation of both their Ghani and Zella sites early afternoon (of March 6). Sadly for those in Ghani, they were surrounded and abducted by armed militia before they could evacuate," it said in an emailed statement.
VAOS said five armed men had entered the compound at the al-Ghani field and loaded the foreigners onto vehicles without harming any of them at that point.
Eleven Libyan guards were killed in the attack.
VAOS, which says it has operated in Libya for 30 years and relies on its own security arrangements there, had not received any warning from Libya's state oil company advising it to evacuate, it said.
The company said all its staff working in Libya had been informed they could leave at any time.
VAOS's expatriate staff are mostly Filipinos but also include Poles, Serbs, Britons and Germans. Around 50 of its foreign workers are awaiting evacuation, it said.
VAOS's clients include BP, Repsol and Austria's OMV. Apart from its offices in Malta and Austria, it exclusively operates in Libya, according to its website.
Reuters