How Lebanon Launched A Record Bond Despite ISIS On Its Borders
A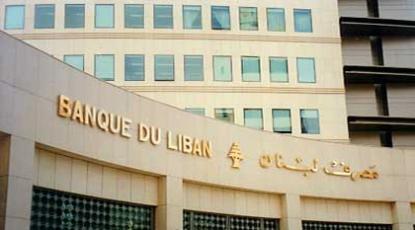 s an investor, one has to say there was a lot of downside. Lebanon is unable to elect a President; it hasn't had one for about 10 months now. It is digesting more than a million Syrian refugees whose arrival has dramatically strained every possible resource in a country which has a population of 4.4 million. And it is fighting off the threat of both ISIS and Hizbollah at the same time. Yet despite these headwinds, Lebanon raised $2.2 billion of debt, including $1.4 billion of 15-year paper, paying just 6.65% (and a lower-still 6.2% on a 10-year tranche), about three per cent tighter than most other countries with the same credit rating.
How?
As I explain in Euromoney today, the reason is the extraordinary resilience of its banking sector, which serves a successful and loyal Lebanese diaspora with a greater population than the country itself.
The Lebanese banking system has total assets of approximately 3.5 times GDP, and local banks are effectively restricted in what they can invest in, making Eurobonds like these a vital investment for them. This is why 80% of the bond was sold locally, not internationally, and the investment banks who handled the deal didn't even bother with an international roadshow. This disproportionate strength and appetite in local banking is the reason Lebanon can be confident in selling its bonds at a cheap price.
Be that as it may, Lebanon's enduring strength in the capital markets – it is rated just B-/B2, was downgraded by Moody's in December, and yet trades as if several credit notches higher – is a remarkable feat given what the country has to deal with. For the moment, the only way any measure can be passed is if all 24 ministers agree to it. Consequently, there's no official budget. And government debt will probably hit 140% this year. There's no sign of any of the external problems – ISIS, Syria – going away, nor any obvious hint of a president being elected. But the Lebanese are quite used to adversity, and in the markets, the country just keeps on going.
FORBES