Iraqi forces retake western town of al-Baghdadi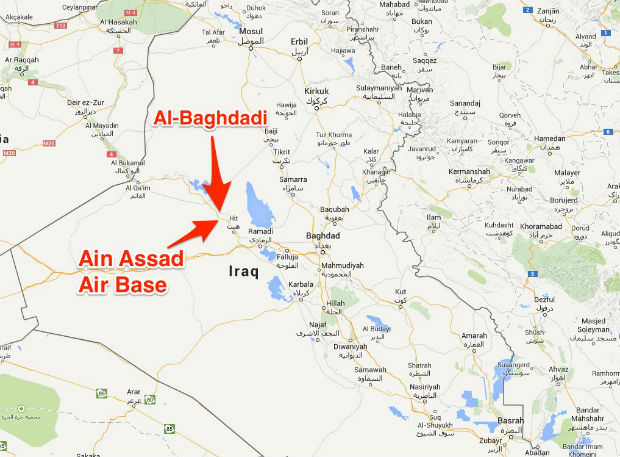 The U.S. military says Iraqi forces have retaken the town of al-Baghdadi from Islamic State fighters after months of battles.
The military task force coordinating Operation Inherent Resolve, the campaign against Islamic State militants, says Iraqi and tribal fighters cleared the town in Anbar province and have retaken the police station and three key Euphrates River bridges.
Between Feb. 26 and March 6, the U.S.-led coalition launched airstrikes on 26 locations to help Iraqi forces move against the militants. Coalition forces also provided intelligence and surveillance to the Iraqis. The bridges had been held by the Islamic State group since September.
Last month, the Army general commanding the war effort in Iraq and Syria told reporters he was confident the Iraqi operation, dubbed "Lion's Revenge," would succeed.
Washington Post/ The Associated Press