Maduro denies speculation he'll suspend Venezuela elections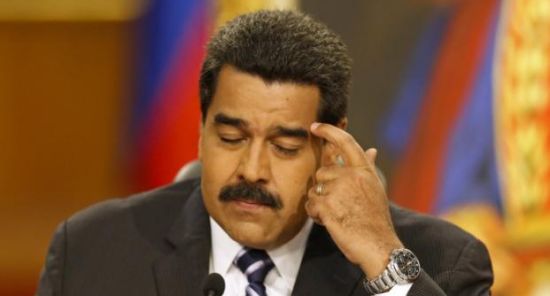 Venezuelan President Nicolas Maduro is rejecting speculation that he is considering suspending legislative elections this year and says that even under the most adverse circumstances he will go forward with the vote.
Support for Maduro*s socialist administration has fallen off sharply as Venezuela's economy has plunged deeper into crisis.
Coupled with the recent arrest of Caracas' mayor, some members of the opposition have suggested that Maduro fears a rout at the ballot box and is stoking talk of a coup as an excuse to call off the vote that is supposed to take place sometime later this year.
Maduro on Wednesday alluded to the possibility of destabilizing actions by his enemies in the run-up to the vote but said he has faith voters will hand the government a big victory.
Maduro's administration has been beleaguered by a rapidly declining economy, 63 percent inflation, high crime rates, and shortages of basic goods.
Losing faith in Maduro

It was clear from the very start that many Hugo Chavez supporters weren't so sure about Maduro, a former bus driver.
Two years after his death, even committed "Chavistas" are reportedly losing faith in Maduro.
In a recent poll, Maduro's popularity rate had dropped to just 22%.
N Y Times/ BBC