Islamic State torches oil wells near Tikrit as Shiite militia advance
Islamic State militants have set fire to oil wells northeast of the city of Tikrit, a witness said, to obstruct an assault by Shi'ite militia fighters and Iraqi soldiers trying to drive them from the Sunni Muslim city and surrounding towns.
The witness and a military source said Islamic State fighters ignited the fire at the Ajil oil field to shield themselves from attack by Iraqi military helicopters.
The offensive is the biggest Iraqi forces have yet mounted against IS, which has declared an Islamic caliphate on captured territory in Iraq and Syria and spread fear across the region by slaughtering Arab and Western hostages and killing or kidnapping members of religious minorities like Yazidis and Christians.
Black smoke could be seen rising from the oil field since Wednesday afternoon, said the witness, who accompanied Iraqi militia and soldiers as they advanced on Tikrit from the east.
Control of oil fields has played an important part in funding Islamic State, even if it lacks the technical expertise to run them at full capacity.
Before it took over Ajil last June, the field produced 25,000 barrels per day of crude that were shipped to the Kirkuk refinery to the north-east, as well as 150 million cubic feet of gas per day piped to the government-controlled Kirkuk power station.
An engineer at the site, about 35 km (20 miles) northeast of Tikrit, told Reuters last July that Islamic State fighters were pumping lower volumes of oil from Ajil, fearing that their primitive extraction techniques could ignite the gas.
Bombing in August damaged the Ajil field's control room, according to the U.S. Energy Information Administration.
The outcome of the battle for Tikrit, best known as the home town of executed Sunni president Saddam Hussein, will determine whether and how fast the Iraqi forces can advance further north and attempt to win back Mosul, the biggest city under Islamic State rule.
The army, backed by Shi'ite militia and Kurdish Peshmerga fighters, has yet to reconquer and secure any city held by Islamic State, despite seven months of air strikes by a U.S.-led coalition, as well as weapons supplies and strategic support from neighboring Iran.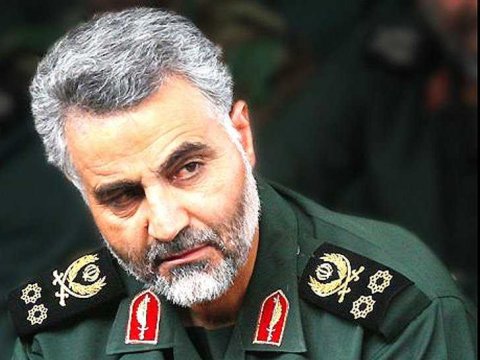 Tehran, not Washington, has been the key player in the current offensive, with Iranian Revolutionary Guard general Qassem Soleimani seen directing operations on the eastern flank, and Iranian-backed militia fighters leading much of the operation.
MILITIA LEADER KILLED
Soldiers and militia are also advancing along the Tigris river from the north and south of Tikrit, preparing for a joint offensive which is expected in coming days. They are likely to attack first the towns of al-Dour and al-Alam to the south and north of Tikrit.
Their approach has been slowed by roadside bombs, snipers and suicide bomb attacks.
An Islamic State suicide bomber drove an explosives-laden tanker on Wednesday night into a camp on the eastern edge of al-Dour, killing a leader of the Iranian-backed Asaib Ahl al-Haq, Madi al-Kinani, and four others, a military source said.
Al-Ahd, the militia's television channel, confirmed Kinani's death on Thursday, when he was buried in the Shi'ite holy city of Najaf, south of the capital Baghdad.
A police source in Salahuddin province, where Tikrit is located, said an eight-vehicle convoy of Islamic State insurgents attacked Iraqi forces at dawn on Thursday in al-Muaibidi, east of al-Alam. The source said the army returned fire, killing four militants and burning two of their cars.
An online video published early on Thursday purported to show Islamic State militants in Tikrit and al-Alam, taunting their attackers.
"Here we stand in central Tikrit, that's the mosque of the martyrs behind us… You claimed, as usual that you raided the Sunnis and their homes and have claimed al-Dour, al-Jalam, al-Alam, Tikrit and others. By God, you have lied," a fighter said.
In Baghdad, 10 people were killed on Thursday in a series of bomb attacks and mortar fire, police and medical sources said.
The deadliest incidents were in the southeastern, Sunni neighborhood of Nahrawan where three people were killed by a bomb in a market, and the northern district of Rashidiya where three soldiers were killed by two roadside bombs.
Reuters