Kerry warns Netanyahu, Blasts UN's 'Obsession' With Israel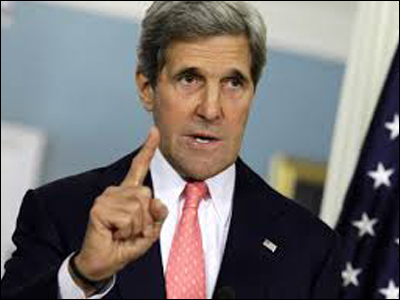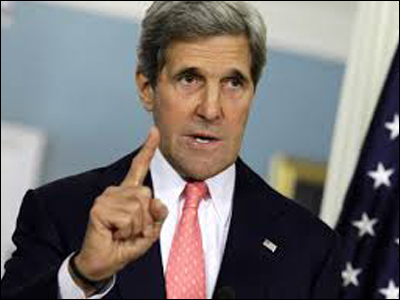 US Secretary of State John Kerry on Monday issued an indirect warning to Israeli Prime Minister Benjamin Netanyahu against publicly sharing information related to the ongoing nuclear talks with Iran during his congressional address this week.
Speaking to reporters in Geneva after addressing the United Nations Human Rights Council, Kerry said the U.S. is "concerned by reports" that "selective details of the negotiations" over Tehran's nuclear program could be divulged soon. The remarks come after Israeli officials said they know certain details about the talks, and told reporters on Netanyahu's plane to Washington that he planned to share some of his concerns about them to Congress.
Kerry defended Israel during his earlier speech to the Human Rights Council, criticizing the panel for what U.S. officials see as bias against the country in its investigations.
"No one should doubt for a second that the United States will oppose any effort by any group or participant in the UN system to delegitimize or isolate Israel – not just in the HRC, but wherever it occurs," he said. "When it comes to human rights, no country on Earth should be free from scrutiny – but neither should any country be subject to unfair and unfounded bias."
The secretary of state will travel to Montreux, Switzerland, later in the day for talks with Iranian Foreign Minister Mohammad Javad Zarif.
Politico