Lebanon to allow entry of Assyrian Christians fleeing Syria unrest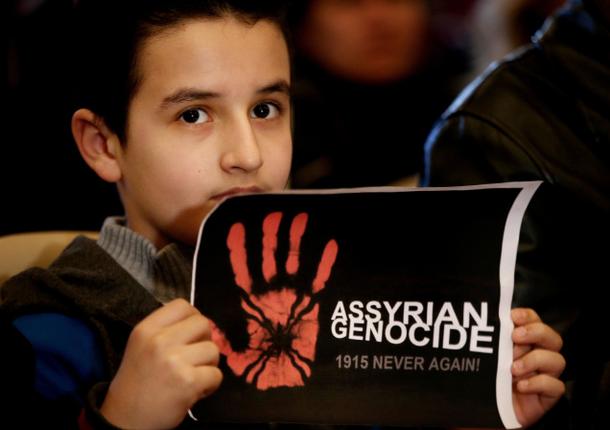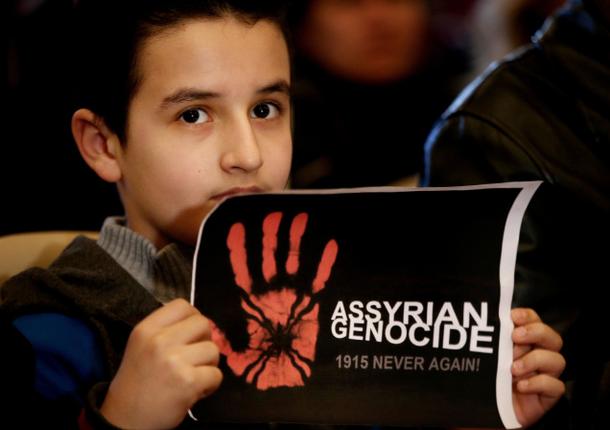 The Lebanese Interior Ministry will permit Assyrian Christians fleeing northeastern Syria to enter Lebanon, according to media reports .
Interior Minister Nouhad Mashnouk reportedly instructed General Security after the decision was taken Wednesday night to facilitate the arrival of Assyrians coming from Syria's Hassaka province, the reports said
There are no reports of any arrivals as of yet, but if they manage to make the journey to Lebanese borders they would be permitted entry so long as they can present a valid ID.
This decision comes after ISIS abducted hundreds of Assyrian Christians, prompting international concern for the fate of the minority group.
Many of those abducted are said to be women, children and elderly. They were reportedly taken after ISIS raided several Assyrian villages under the control of Kurdish forces.
The kidnappings had also reportedly prompted thousands of Christians to flee their homes to avoid capture by the militant group.
Mashnouk is expected to meet with Assyrian religious officials Friday to provide them with a guarantee that Lebanese authorities will grant entry.
The journey from Hassaka  to Lebanon takes several days and officials are uncertain which border crossing incoming Assyrians may use.
Hassaka  is near the borders with Turkey and Iraq, and Jalil Dawood, an Iraqi born pastor of the Arabic Church of Dallas, Texas, said what is so troubling about recent attacks there is that the city has been a refuge for those fleeing persecution for more than 100 years.
Hassaka was home to Assyrians — and Chaldeans and Syriacs — who fled Simele, Iraq, after a 1935 wholesale massacre of Christians when British forces pulled out of the area leaving these minoritiy groups vulnerable to the brutalities of Iraqi forces, Dawood was quoted as saying by Christian examiner on Thursday.
Nineb Lamassu, an Assyrian reporter, reminded viewers of a BBC newscast this week about refugees who came to Hassaka , fleeing the 1915 massacres of Assyrians in Turkey because these Christians had made alliances with countries who were fighting fascism.
"They were betrayed by their British allies and … they were in Iraq and … they were again betrayed … and the first massacre in Iraq was committed against these Assyrian Christians and the survivors fled to Syria and these are the survivors," he said.
He said a similar betrayal took place this week.
Lamassu said Assyrian leaders had been warning United Nations and European authorities that a mass persecution such as the one that took place Feb. 24 was imminent, "demanding a safe haven" for the community of families from those villages that were attacked, "crying" and "expressing our concerns to no avail."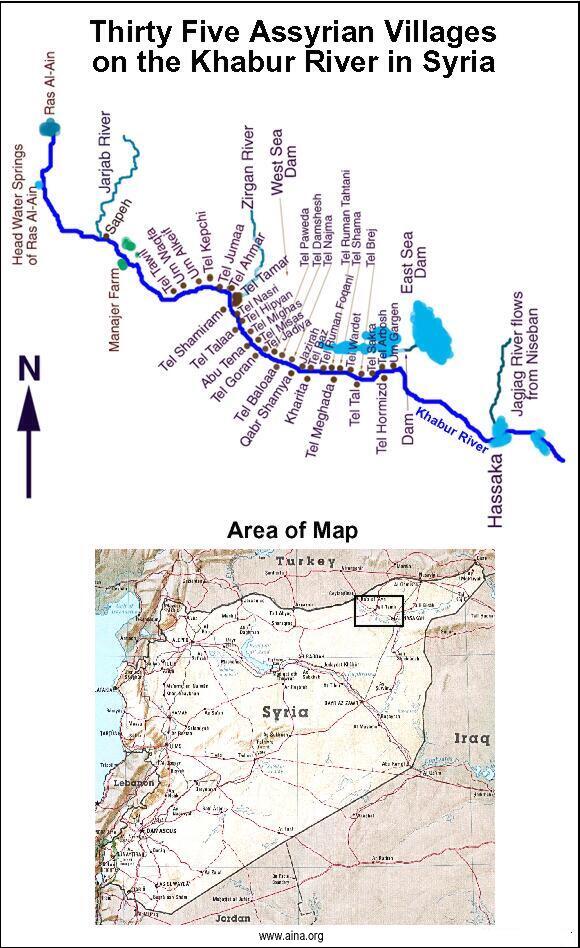 When asked who should be protecting these people, Lamassu answered, "mostly they are the responsibility of the western international government, especially the allied forces." Further, he said the Assyrian Christians are the responsibility of the British because the Assyrians at Khabur (a group of villages in Hasaka), are the Assyrians that fled — "the survivors of the genocide" of 1915.
"Inaction will not help," he said. "It seems like the world listens to the powerful and the weak is suffering because someone is bullying and persecuting them."
ISIS, he said, "wants the platform and the headlines and the news."
There are at least 1.5 million Syrian refugees in Lebanon , including several thousand Assyrians .
The Lebanese authorities have been implementing stricter measures for Syrian refugees due to the fact that nearly one in 3 in Lebanon is now a refugee . Lebanon is also home to about half a million Palestinian refugees.