Kanaan says after meeting Geagea: This is a critical phase in the Christian talks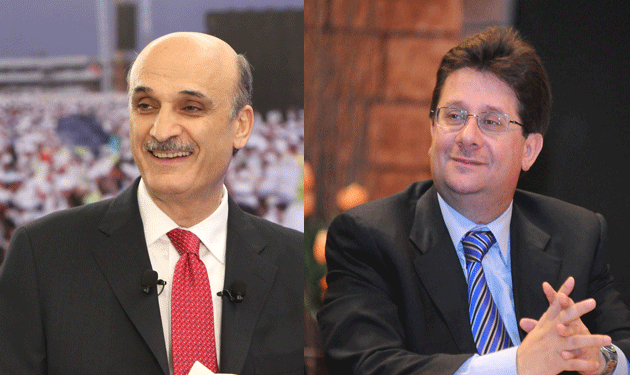 Secretary General of the Change and Reform bloc MP Ibrahim Kanaan described his meeting with Lebanese Forces chief Samir Geagea as "friendly and frank" in dealing with issues of contention between the two rival sides, according to a report by  al-Joumhouria newspaper on Saturday.
He told the daily: "Contacts are ongoing and constant between the two sides and this is a critical phase in the talks."
"The issue has drawn local and foreign attention, especially on the Christian scene," he remarked in light of his meeting with Geagea on Friday at his Maarab residence.
The Free Patriotic Movement and LF talks have drawn attention "due to the positive breakthrough they may create in Christian-Christian ties," added Kanaan.
Asked by the daily about a potential meeting between FPM chief MP Michel Aoun and Geagea, he replied: "The first phase of the negotiations is being complete and it should be crowned with a meeting between the two officials."
Kanaan met with Geagea as part of preparations for the document of principles between the FPM and LF.
The two-hour talks  which were described as friendly were aimed at "reducing obstacles" hindering the document.
MP Strieda Geagea and talks coordinator Milhem Riachi also attended the talks.
The  Aoun and Geagea dispute   is one of the the main obstacles  behind the failure to stage the presidential elections.
Lebanon has been without a president since May  25  when the term of Michel Suleiman ended.