"We are losing the Lebanonization of the 'presidential' elections , says Geagea
The Lebanese parliament failed today and for the 18th time in a row to elect a president to replace Michel Suleiman whose term ended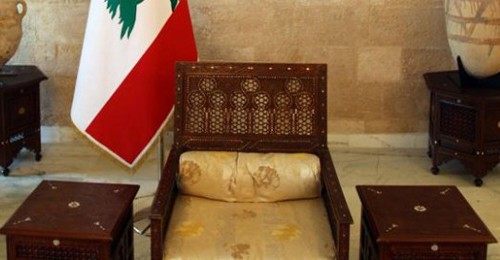 on May 25.
As in the past sessions the parliament was unable to reach a quorum because the Iranian backed Hezbollah militant group and its ally MP Michel Aoun's Change and Reform bloc MPs boycotted the sessions.
Speaker Nabih Berri postponed to March 11 , 2015 Lebanon's presidential election.
Lebanese Forces leader Samir Geagea who was the first to announce his presidential candidacy and who remains March 14 candidate expressed regret on Wednesday that the state is decaying over the failure to elect a new head of state and expressed optimism on reaching an agreement with his rivals in the Free Patriotic Movement.
"In the absence of a president, the state is eroding bit by bit," said Geagea during a press conference he held at his residence in Maarab.
"There are no reasons for vacuum," he said.
"From the first session, MPs should have gone to parliament to choose a successor to President Michel Suleiman ", he told reporters.
"The decision to elect a president lies in the hand of the Lebanese," Geagea stressed.
"We are losing the Lebanonization of the elections," he said.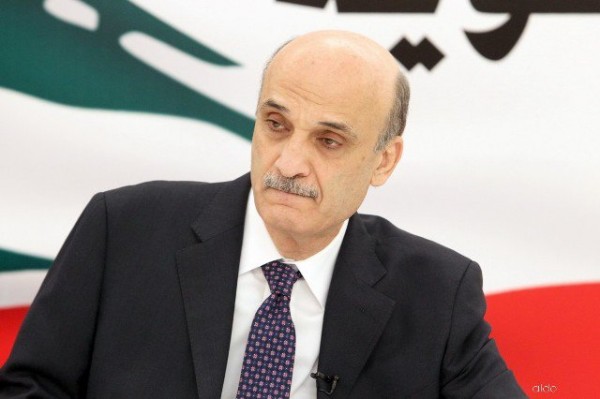 Hezbollah chief Sayyed Hassan "Nasrallah should not await an agreement from abroad and should send his MPs to parliament to elect a president," Geagea stated.
Dialogue with FPM
Commenting on dialogue talks with FPM he said they are ongoing and both parties are exerting all efforts to guarantee their success
"Honestly, we don't have the same viewpoint on the presidential elections. " he said.
"There is progress, but we are still looking into the presidential issue and other issues, too," he said.
Geagea stated that the LF and FPM are preparing a document of principles.
"We are now preparing the basic principles." He said
We are working to overcome all the obstacles that some are trying to create," Geagea added. "And we will exert every effort to make this dialogue a success, but so far we have not reached a clear vision on the presidential election." He stressed.
The rivalry between the two leaders is one of the reasons that caused the vacuum at the country's top Christian post.
Fighting terrorism
Commenting on Nasrallah's latest speech Geagea said that he agreed that Lebanon should develop a national strategy to fight terrorism, but stressed that the power of decision-making must be in the hands of the state.
"Nasrallah called for the establishment of a national strategy to counter terrorism, but it must include all parties and the [final] decision should be in the hands of the state," Geagea said in the news conference.
"This strategy should not mean that Hezbollah will take a decision and then all the Lebanese bear the consequences," he added.
"Therefore, we hope to reach a national strategy that does not put us in another place."
Geagea said he agrees with Nasrallah that "terrorism" and "Israel" are Lebanon's enemy, "but we disagree on who takes the decision to confront Israel, where? and how?"