Grand jury indicts Craig Hicks in slaying of 3 Muslim college students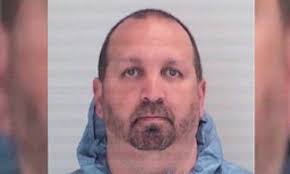 Durham, NC- A Durham County grand jury Monday indicted Craig Stephen Hicks on three counts of first-degree murder in the shooting deaths of three Muslim college students that have drawn international attention.
Hicks is accused of gunning down the victims Feb. 10 at their home at Finley Forest condominium complex on Summerwalk Circle in Chapel Hill.
Killed were Deah Shaddy Barakat, 23; his wife, Yusor Mohammad Abu-Salha, 21; and her sister, Razan Mohammad Abu-Salha.
Hicks, 46, lived at the same complex.
Chapel Hill police, who are investigating the slayings along with the FBI, cited a dispute over parking spaces at the condo complex as a possible motive. Family members believe anti-Muslim sentiments figured in the deaths.
Hicks made his first court appearance Wednesday at the Durham County Detention Center's courtroom. He was denied bond and appointed an attorney, Stephen Freedman.
As a security measure, Hicks was transferred from the Durham County Jail to Central Prison in Raleigh.
Durham County District Attorney Roger Echols said at the Wednesday hearing he has not yet decided whether to seek the death penalty against Hicks. Durham has jurisdiction in the case because the killings happened in Durham County.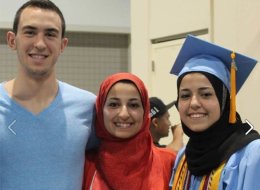 According to search warrants, authorities seized a dozen firearms from Hicks condo, including four handguns, two shotguns and six rifles, as well as ammunition. Hicks also had a pistol with him when he turned himself in.
At the married couple's condo, police found one body as they entered and two more bodies further inside. One bullet was found in the condo and eight shell casings were located in the victims' living room.
Chapel Hill police said the victims were shot in the head with a handgun.
The Associated Press reported that in a 2012 posting, Hicks wrote: "I hate Islam just as much as christianity, but they have the right to worship in this country just as much as any others do."
The story said Hicks showed disdain for all faiths, but also supported a person's right to worship or not worship, legal abortion, gay marriage and the right to own and bear arms.
The Herald Sun